Publication Names Four from University 'Visionary Arkansans', including law professor
Posted on September 19, 2013
This year's Big Ideas issue in the Arkansas Times features four of the University of Arkansas' own — Marlon Blackwell, Trish Flanagan, Carol Reeves, and law professor Elizabeth Young. They join 21 other "Visionary Arkansans" recognized for their innovative ideas to make Arkansas a better place to live.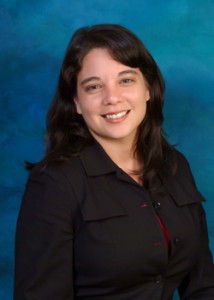 Blackwell, Young and Reeves are all faculty members at the university. Flanagan is a recent graduate who joined the university staff in July. All four will participate in the Arkansas Times Festival of Ideas on Saturday, Sept. 21.
Elizabeth Young, an associate professor of law, directs the University of Arkansas Immigration Clinic, which she founded in 2008.
The clinic provides opportunities for students preparing for a career in immigration law or general practice to develop skills that are critical the successful practice of law through experiential learning. It also serves the community by providing pro bono representation to area individuals who are in need of legal assistance in immigration matters.
Young oversees the third year "student attorneys" in the clinic. Her students handled the widely publicized case of Jonathan Chavez, a U of A honors student who was brought as a child to Arkansas from Peru and was arrested in an immigration sting while visiting his mother in Florida. The clinic's student lawyers got Chavez a temporary reprieve from the Department of Homeland Security so he could finish his degree and continue his effort to stay in the states.
The second annual Arkansas Times Festival of Ideas will be held from 11 a.m. to 5 p.m. on Saturday, Sept. 21 at the Clinton School for Public Service, the Historic Arkansas Museum, Heifer International and the Old State House. Sessions will run concurrently at each venue and will consist of demonstrations, presentations and panel discussions. Sessions are free and open to the public, but reservations are requested.