Secession, Nullification and State Rights: a Symposium
Posted on September 25, 2013
The University of Arkansas School of Law will present a symposium on state rights and secession 1:00 – 5:15 p.m. Friday, Sept. 27, in the E.J. Ball Courtroom. The symposium is free and open to the public and qualifies for four hours of continuing legal education for attorneys.
The symposium, Cooper's Shadow: Secession, Nullification and State Rights, Circa 2013, will examine current claims that state rights are supreme, nullification a state prerogative, and secession an option worth considering in response to constitutional "wrong turns."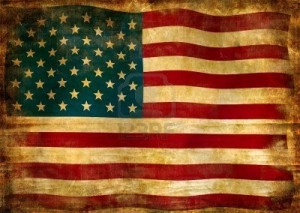 It will begin with a keynote address by University of Texas law professor Sanford V. Levinson: "The 21st Century Rediscovery of Nullification and Secession in American Political Rhetoric: Frivolousness Incarnate or Serious Arguments to Be Wrestled With?"
Two panels will follow. The first, moderated by University of Arkansas law professor Nate Coulter, will offer a local perspective on these issues provided by three individuals on the front lines in these debates: Morril Harriman, Chief of Staff to Arkansas Governor Mike Beebe; Bob Ballinger, a lawyer who represents the 97th District in the Arkansas House of Representatives; and Max Brantley, Senior Editor of the Arkansas Times.
The second, moderated by University of Arkansas law professor Mark Killenbeck, will include four eminent scholars: the Pulitzer Prize winning historian Jack Rakove from Stanford University: philosopher Kit Wellman from Washington University in St. Louis; law professor and political scientist Mark Brandon from Vanderbilt University; and political scientist James Read from the College of St. Benedict.
The symposium will conclude with a response by Levinson and general discussion.
For complete details of the symposium, including speaker bios, historical background and schedule, please visit http://law.uark.edu/coopers-shadow-symposium/. Attorneys can register for the symposium by emailing lawRSVP@uark.edu.
The symposium also will be live-streamed to room 505 of the William H. Bowen School of Law in Little Rock.