New LL.M. Grad Named Fulbright Scholar
Posted on June 6, 2014
Five University of Arkansas students have been awarded prestigious J. William Fulbright Scholarships to complete their studies or teach abroad during the upcoming academic year. The group includes Vena A'dae Romero of Cochiti Pueblo, New Mexico, who received her LL.M. in food and agricultural law.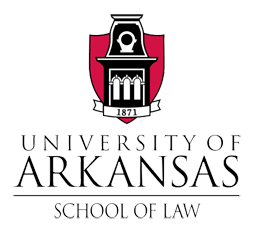 The Fulbright international exchange program offers students the opportunity to travel to a country of their choice, either to conduct advanced research in their fields of study or to teach English in elementary and secondary schools. Of the five University of Arkansas students awarded, two received research scholarships and three won English teaching assistantships. Two applied as undergraduates; three as graduate students. A sixth student received a Fulbright Scholarship, but accepted a different award instead. The other Fulbright winners are Anne Greeott of Seattle, Washington, M.F.A. in literary translation and creative writing; Courtney Hill of Jonesboro, B.S. in civil engineering; Karsten Powers of Cabot, B.A. in Spanish and international relations; and Rachael Schaffner of Spring, Texas, M.A. in English.
"There is no dearer scholarship program to the University of Arkansas than the Fulbright," said G. David Gearhart, chancellor of the University of Arkansas. "To have five students receive this prestigious award is a tribute to the quality of our students and to the great work being done in the colleges, in the graduate school, and in the study abroad office.
"Sen. Fulbright said that the purpose of this program is to foster 'leadership, learning, and empathy between cultures,' and I know these students will embrace these goals and will serve as excellent ambassadors for our institution, for Arkansas and the United States."
The Fulbright program was established in 1946 through legislation sponsored by Sen. J. William Fulbright of Arkansas, to promote international education as a means of fostering cultural and political understanding across the globe. More than 155 countries participate in the program, and approximately 1,900 students from all fields of study are awarded grants each year. Since its creation, the Fulbright program has allowed more than 325,000 people worldwide to participate in international educational exchange. Students receive approximately $25,000 for the year.
Vena Romero has just completed the Master of Laws program in food and agricultural law at the School of Law. She will complete a research study on indigenous food sovereignty in New Zealand. Her study will compare similar colonial experiences between the Maori people of New Zealand and the American Indians in the United States and explore the influence of traditional food systems.