America is the world's most productive producer of food and fiber. With more than 2 million farms and the livelihood of one out of every five Americans linked to agriculture, the agricultural sector is one of the country's most important economic enterprises.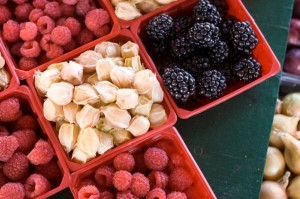 Recognizing this unique and important status, agriculture has historically been treated differently than other industries, often with its own body of laws and exceptions. Thus, many of the special rules governing food and agriculture are not covered in the typical law school curriculum.
Just as it is extraordinarily productive, American agriculture is also highly consumptive. The agricultural sector uses more of our nation's natural resources, including land and water, than any other single industry. It is an industry that is increasingly challenged by complex environmental issues. Developing an agricultural system that balances production needs with environmental sustainability, particularly in the face of global warming is a serious challenge for the future.
Consumer interest in food and our overall food system has led to the development of food law as a central component of agricultural law studies. Increased interest in food safety, food labeling, and animal welfare — indeed, an interest in where and how our food is produced — has raised fundamental issues for legal study.
In an increasingly globalized world, issues of food and agriculture often involve international trade and require a greater understanding of international perspectives and priorities. Whether the task is debating international food safety standards, assessing our farm programs for compliance with WTO requirements, or addressing world hunger and the right to food, the study of agricultural and food law extends far beyond our borders.
Agricultural and food law is a study of network of laws and policies that apply to our food system. There is nothing more basic, yet there are few things more complex.