All of the specialized agricultural and food law courses offered in the LL.M. Program are taught by professors with both distinguished scholarly backgrounds and experience in the practice of law. In class, our professors combine the academic with the practical, addressing policy issues, scholarship, and representation considerations. We ask, how do these issues affect clients and constituents – covering the range of possibilities, from farmers, processors, retailers, and ultimately to non-farm consumers.
University of Arkansas Faculty
Susan Schneider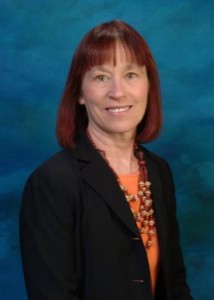 Susan Schneider grew up on a family dairy farm in Minnesota and graduated with a B.A. in Political Science from the College of St. Catherine (Phi Beta Kappa, Pi Gamma Mu) in St. Paul, Minnesota. Professor Schneider earned her J.D., cum laude, from the University of Minnesota School of Law and her LL.M. in Agricultural Law from the University of Arkansas School of Law.
Professor Schneider's private practice experience includes work with firms in Minnesota, North Dakota, and Washington, D.C.
Professor Schneider has published numerous articles on agricultural and food law subjects, including food law and policy, farm finance, agricultural bankruptcy, ground-water contamination, farm program payments, and women in agriculture. In addition to her traditional publications, she is a regular contributor to the Agricultural Law blog on the Jurisdynamics Network and has created a blog for the LL.M. Program, agfoodllm that highlights current program activities and alumni news. She tweets on behalf of the program @aglawllm.
Professor Schneider is the author of the agricultural law casebook, Food, Farming & Sustainability: Readings in Agricultural Law and is a frequent speaker at agricultural and food law conferences. Other publications are referenced on her SSRN publications page. She serves on the Editorial Board of the new Agriculture & Food Security Journal, a peer-reviewed open access journal that addresses the challenge of global food security.
Professor Schneider is an active member of the American Agricultural Law Association (AALA) and is a past president and former AALA board member. She was the 2010 recipient of the "Distinguished Service Award," the highest honor bestowed on members. And, in 2011, she received the associations professional scholarship award. She currently serves on the Board of Directors of Farmers Legal Action Group, Inc., a non-profit law firm representing family farm interests.
Christopher Kelley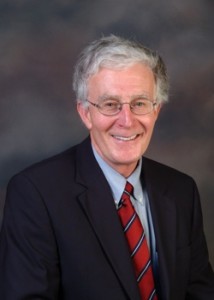 Christopher Kelley teaches Agriculture & the Environment and other courses in the Graduate Program in Agricultural & Food Law. He also teaches Administrative Law, Transnational Negotiation, International Commercial Arbitration, and a Rule of Law Colloquium in the J.D. program.
Professor Kelley was a Fulbright Scholar in Kharkiv, Ukraine, in 2005 and in Chisinau, Moldova, in 2011. He continues to teach at universities in Ukraine and Moldova through interactive digital video conferencing and in person. He also has taught and continues to teach in Belarus, Lithuania, and, more recently, Kazakhstan. He is a part-time Professor at Taras Shevchenko National University of Kyiv, Ukraine, and a consultant to the Inyurpolis Law Firm in Kharkiv, Ukraine.
Currently the Chair of the Public International Law I Division of the American Bar Association Section of International Law, Professor Kelley previously served three terms as the Co-Chair of the Section's Russia/Eurasia Committee. He is now a Senior Adviser to the Russia/Eurasia Committee. He also has served as Vice-Chair of the Section's Committee on International Legal Education and Specialist Certification. He was a delegate on the Section's International Legal Exchange (ILEX) briefing trips to Poland, Jordan, Lebanon, Australia, and New Zealand. He participated in the World Justice Project's World Justice Forums I and II in Vienna and the World justice Forum IV in The Hague.
Professor Kelley is a member of the editorial boards of the Baltic Journal of Law and Politics published by Vytautas Magnus University in Kaunas, Lithuania, and Law and Civil Society published by Taras Shevchenko National University of Kyiv, Ukraine. He has been on the Board of Directors of the Fulbright Academy and serves on the Board of Directors of the Fulbright Association. He also is a member of the International Bar Association.
Before joining the faculty in 1998, Professor Kelley practiced in large and small law firms variously in Minnesota, Arkansas, Georgia, and the District of Columbia. He also has been a public defender, a legal services attorney, and staff counsel to the American Civil Liberties Union of Mississippi. He began his legal career in the Solicitor General's Office of the Minnesota Attorney General.
Professor Kelley has taught at the William Mitchell College of Law, the University of North Dakota School of Law, the University of South Dakota School of Law, and the Drake University Law School. He is a graduate of Louisiana State University (B.A.), the Howard University School of Law (J.D. cum laude), and the University of Arkansas School of Law (LL.M.). He is admitted to practice in Arkansas, Georgia, Minnesota, North Dakota, and the District of Columbia.
Uche Ewelukwa
Professor Uche Ewelukwa joined the School of Law faculty in 2001 to teach in the areas of intellectual property law and international law. She also teaches business and commercial torts; international trade law; international business transactions; and a special seminar on terrorism, national security, and human rights.
Professor Ewelukwa graduated in the top 1 percent of her class with a law degree from the University of Nigeria. She went on to earn a diploma in International and Comparative Human Rights Law from the International Institute of Human Rights in Strasbourg, France. She later earned her LL.M. in international business law from University College London and another LL.M. degree in international law from Harvard Law School. In spring 2003, she earned her doctorate (S.J.D.) from Harvard University. She was also selected as one of five 2003 Carnegie Council fellows by the Carnegie Council on Ethics & International Affairs.
Professor Ewelukwa has an extensive and impressive record of publications, professional service, and teaching. She has taught at the University of Oklahoma College of Law, DePaul University College of Law, and American University of Armenia in Yerevan, Armenia. She has received numerous awards and fellowships for her work, including an Orville Shell International Human Rights Fellowship from Human Rights Watch, the largest human rights organization in the United States, and a fellowship award from the Albert Einstein Institution for Non-Violent Sanctions.
Adjunct Agricultural & Food Law Faculty
Vincent O. Chadick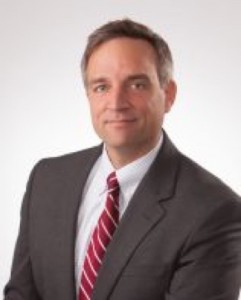 Vince Chadick serves as Of Counsel with the law firm of Quattlebaum, Grooms & Tull PLLC, a regional law firm with offices in Little Rock and Springdale, Arkansas. His practice is focused in Commercial Litigation and Agribusiness Law, representing corporate, public, and individual clients in matters of litigation and regulatory compliance. Mr. Chadick has appeared before state and federal courts and administrative agencies in at least six states and the District of Columbia; and has handled in excess of 50 trials (including more than 20 jury trials). He has also argued before the U.S. Court of Appeals for the Eighth Circuit and the Arkansas Supreme Court. Over the past two decades, Mr. Chadick has litigated a range of matters, from single-plaintiff personal injury to complex consumer class actions; local governmental tax disputes to multinational arbitration; and, business piracy to toxic tort. Mr. Chadick also provides counsel to clients, including agribusinesses, on a variety of prospective issues beyond the context of litigation, including operational, production, and transportation matters implicating federal and state statutes and regulations, in particular the Packers and Stockyards Act and the Perishable Agricultural Commodities Act.
Mr. Chadick obtained his J.D. from the University of Arkansas School of Law and his LL.M. degree from our Program, the LL.M. Program in Agricultural & Food Law. He received an A.B. from Georgetown University.
Mr. Chadick is licensed to practice law in Arkansas and Oklahoma. He sits by appointment of the Supreme Court of Arkansas to serve on the Arkansas Civil Practice Committee, and he is a member of the Board of Directors of the Eighth Circuit Bar Association. He serves as an adjunct lecturer in the area of livestock sales and marketing, including the Packers and Stockyards Act.
Nicole Civita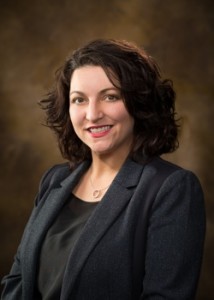 Professor Civita's work at the law school is focused on developing the UofA's unique LL.M. Program in Agricultural and Food Law to a distance-learning format. She contributed to the curriculum proposal and has been responsible for building online course content that will be used by LL.M. program faculty, visiting lecturers, and adjuncts from around the globe who will be brought on to teach in the virtual classroom.
Professor Civita's research focuses on the areas of food justice, sustainability, and food system reform. She teaches courses on topics at the leading edge of legal and food system interaction including Food Justice and Urban Agriculture Law & Policy. Her latest article, "Agrarians Feeding Communities: Reconnecting Federal Farm Policy and Nutrition Assistance For a More Just Agri-Food System," was recently published in the Northwestern Interdisciplinary Law Review (Spring 2014).
Professor Civita also directs the Food Recovery Project, a special initiative of the LL.M. program that aims to raise awareness of two fundamentally irreconcilable problems: the overwhelming waste of food and the persistent existence of hunger in America. In this capacity, she authored >Food Recovery: a Legal Guide, which is designed to educate food sector businesses, non-profit feeding organizations, and their attorneys about the protections afforded to food donors and nonprofit recipients.
Before completing her LL.M. in Agricultural and Food Law at the University of Arkansas, Professor Civita was an Associate at Hogan Lovells US LLP in New York and Los Angeles. There, her practice focused on employment law and commercial litigation. She has also served as in-house counsel to Veggiecation, LLC, an innovative classroom and community-based nutrition education program, which teaches children and their caregivers health benefits of and appealing preparation techniques for plant-based foods.
Professor Civita obtained her J.D., magna cum laude, Order of the Coif, from the Georgetown University Law Center, where she devoted much of her time and study to child advocacy and represented youth through the juvenile justice clinic. She also holds an A.B. in American Studies and Creative Writing from Columbia University.
Professor Civita's interest in food extends beyond the legal and academic; she also enjoys organic gardening, raising laying hens, farm-to-table cooking, and using food and herbs as medicine. Whenever time allows, Professor Civita enjoys taking long, meandering road trips with her family and exploring the varied beauty of our National Parks. She is also an avid photographer with a portfolio of award-winning, candid street portraits.
David P. Grahn
David Grahn serves as Associate General Counsel for International Affairs, Food Assistance, and Farm and Rural Programs in the Office of General Counsel of the USDA. He has served at OGC since 2002 and was promoted to a new expanded position in 2011. Also in 2011, he was awarded the Meritorious Presidential Rank Award for his service to the U.S. government, and he received the Excellence in Agriculture Award from the American Agricultural Law Association.
From 1996 through 2002, Professor Grahn was the Assistant General Counsel for Legislation responsible for the drafting and reviewing of legislation and the reviewing of Congressional testimony that affected agencies of the Department of Agriculture. He was detailed to the Senate Committee on Agriculture, Forestry, and Nutrition during Congress' consideration of the Federal Agriculture Improvement and Reform Act of 1996. From 1992 through 1995, he served as a Confidential Assistant to the Administrator of the Farm Service Agency. Professor Grahn is a graduate of the University of Minnesota Law School and Carleton College.
For a number of years, we have relied on Professor Grahn's unparalleled expertise in federal farm policy as a friend and colleague. He has developed a unique course (sometimes fondly called, How OZ Really Works) that explores how federal budget issues, including Paygo, OMB, and OIRA serve to drive federal policy decisions behind the scenes. He presents the budget information in the context of a major policy under development at the time of the course, and this year, the Farm Bill is a likely choice.
Neil Hamilton
Prof. Neil D. Hamilton is the Dwight D. Opperman Chair of Law and Director of the Agricultural Law Center at Drake University Law School in Des Moines, Iowa. He has directed the Center since 1983 and helped establish its national and international reputation for excellence in research, education and public extension on food policy, agricultural law and rural development.
He is past-president of the American Agricultural Law Association (AALA) and has authored several books, including the nationally award winning What Farmers Need to Know About Environmental Law (1990) and the Legal Guide to Direct Farm Marketing (1999). He has written numerous law review articles on topics such as: food democracy, rural lands, intellectual property rights and plant genetics, the future of agricultural law, sustainable agricultural land tenure, agricultural industrialization, and production contracts. He has conducted legal seminars throughout the U.S. and in twenty foreign countries. He was on the Advisory Board of the Leopold Center for Sustainable Agriculture at Iowa State University from 1987 to 2008. He is on the boards of the Iowa Natural Heritage Foundation, the Food Corps, and the Seed Savers Exchange. From 2000 to 2006 he chaired the Iowa Food Policy Council and today serves as an informal adviser to U.S. Secretary of Agriculture Tom Vilsack.
He has a B.S. from Iowa State University, 1976, in Forestry and Economics, and a J.D. from The University of Iowa. He and his wife Khanh own Sunstead Farm near Waukee, Iowa and raise produce and flowers for local restaurants.
Amy Lowenthal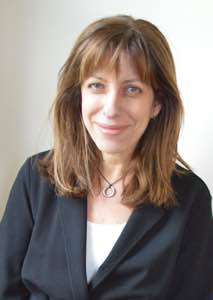 Amy Lowenthal currently serves as Assistant Counsel to the Inspector General at the Department of Agriculture. In this capacity, she analyzes important legislative and regulatory issues that may impact USDA and the Office of the Inspector General.
Prior to her current position, Ms. Lowenthal was Counsel on the Senate Committee for Agriculture, Nutrition, and Forestry. She was one of the negotiators of the 2008 Farm Bill where her policy portfolio included civil rights, trade, and competition. In this capacity, Ms. Lowenthal helped draft and negotiate provisions on contract protections for poultry growers, Pigford litigation, protections for small and disadvantaged farmers, and the creation of the Office of Farmworker Coordinator.
Ms. Lowenthal has a B.A. in International Development/Geography from Clark University and an M.F.A from American Conservatory Theatre. After working in theatre, she decided to shift to a legal career, receiving her J.D. from Southwestern University School of Law in Los Angeles. Her interest in agricultural labor issues stems from her internship with California Rural Legal Assistance, and studying cross-border environmental policy at University of Guanajuato Law School in Mexico. Her final thesis for the LL.M. program was on the origins of OSHA's exemption from enforcement on small farms.
Although Ms. Lowenthal is an employee of USDA, the views expressed do not necessarily represent the views of OIG, USDA, or the United States.
Bill Marler
William Marler is the managing partner of Marler Clark, The Food Safety Law Firm
An accomplished attorney and national expert in food safety, William Marler has become the most prominent foodborne illness lawyer in America and a major force in food policy in the U.S. and around the world. Marler Clark, The Food Safety Law Firm, has represented thousands of individuals in claims against food companies whose contaminated products have caused life-altering injury and even death.
Mr. Marler began litigating foodborne illness cases in 1993, when he represented Brianne Kiner, the most seriously injured survivor of the historic Jack in the Box E. coli O157:H7 outbreak, in her landmark $15.6 million settlement with the company. The 2011 book, Poisoned: The True Story of the Deadly E. coli Outbreak that Changed the Way Americans Eat, by best-selling author Jeff Benedict, chronicles the Jack in the Box outbreak and the rise of Mr. Marler as a food safety attorney.
For the last 20 years, Mr. Marler has represented victims of nearly every large foodborne illness outbreak in the United States. He has filed lawsuits against such companies as Chili's, Chi-Chi's, Cargill, ConAgra, Dole, Excel, Golden Corral, KFC, McDonald's, Odwalla, Peanut Corporation of America, Sheetz, Sizzler, Supervalu, Taco Bell and Wendy's, securing over $600,000,000 for victims of E. coli, Salmonella, and other foodborne illnesses.
Among the most notable cases he has litigated, Marler counts those of nineteen-year-old dancer Stephanie Smith, who was sickened by an E. coli-contaminated hamburger that left her brain damaged and paralyzed, and Linda Rivera, a fifty-seven-year-old mother of six from Nevada, who was hospitalized for over 2 years after she was stricken with what her doctor described as "the most severe multi-organ [bowel, kidney, brain, lung, gall bladder, and pancreas] case of E. coli mediated HUS I have seen in my extensive experience."
New York Times reporter Michael Moss won a Pulitzer Prize for his coverage of Smith's case, which was resolved with Cargill in 2010 for an amount "to care for her throughout her life." Linda's story hit the front page of the Washington Post and became Senate Majority Leader Harry Reid's touchstone for successfully moving forward the Food Safety Modernization Act in 2010.
Mr. Marler graduated from the Seattle University School of Law in 1987, and in 1998 was the Law School's "Lawyer in Residence." In 2011 he was given Seattle University's Professional Achievement Award. He is a former board member of the Washington State Trial Lawyers, a member of the board of directors of Bainbridge Youth Services, former President of the Governor-appointed Board of Regents at Washington State University, and a member of the Children's Hospital Circle of Care.
Professor Marler and his firm are the founders and sponsors of the widely acclaimed daily online news service, Food Safety News.
This PBS video highlights Mr. Marler's exceptional career as a food safety attorney.
Martha Noble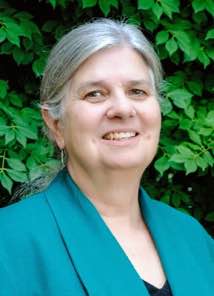 Martha is a recognized leader in sustainable agriculture and agricultural law. She previously taught Environmental Law at the University of Arkansas School of Law and also taught a variety of classes in the LL.M Program. She served as a Research Professor and Staff Attorney at the National Center for Agricultural Law when it was part of the law school.
Martha served for a number of years as a Senior Policy Associate with the National Sustainable Agriculture Coalition in Washington, D.C. The Coalition is a nationwide alliance of sustainable agriculture, rural development, and environmental organizations.
She has been a leader in the Agricultural Management Committee of the American Bar Association's Section of Environment, Energy, and Resources and has served on the Board of Directors of the Clean Water Network. She has also served on the U.S. EPA's Farm, Ranch and Rural Communities Advisory Committee in two administrations.
Martha received a law degree from the School of Law at the University of California, Berkeley. She recently relocated to California, and she will be teaching a full course in Agricultural Biotechnology and the Law next semester. We are honored and delighted to have her back on our faculty.
Allen Olson
Allen H. Olson is an experienced agricultural lawyer with a national reputation for his work. His practice is based in Albany, Georgia, and his representation is concentrated on federal farm programs, payment limitations, USDA administrative appeals, crop insurance litigation, conservation easements, farm business planning, farm bankruptcies, and other matters affecting farmers and related agricultural businesses.
Professor Olson received his B.A. from Cornell University in 1971, his J.D. from the University of North Carolina School of Law in 1974, and his LL.M. in Agricultural Law from the University of Arkansas School of Law in 1996. He practiced law in Virginia and Nebraska and taught at the University of Arkansas prior to moving to South Georgia in 2001. He has over 30 years of experience as a practicing lawyer in addition to his time spent teaching. He currently represents farmers throughout Georgia and nationwide.
Professor Olson is a former member of the Board of Directors of the American Agricultural Law Association and is a past Chair of the Agriculture Law Section of the Georgia State Bar. He is the author of numerous articles on agricultural law topics, including Allen H. Olson, "Federal Farm Programs — Past, Present And Future — Will We Learn From Our Mistakes?", 6 Great Plains Nat. Resources J. 1 (2001).
Denis Stearns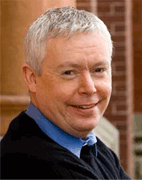 Denis W. Stearns is a former principal in Marler Clark. He is currently Of Counsel at the firm.
Denis Stearns was a founding partner of Marler Clark, LLP, PS, a Seattle-based law firm with a national practice devoted to the representation of persons injured by unsafe food and drink. He also works to promote food safety through educational speaking and pro bono consulting with the food industry. In January 2011, Stearns became a professor at the Seattle University School of Law, changing his status to Of Counsel at the firm, where he continues to practice in a supporting role.
Stearns began his involvement in food-related litigation in 1993 as one of the lead defense attorneys handling the cases arising from the historic Jack in the Box E. coli O157:H7 outbreak in January 1993. Mr. Stearns was responsible for designing and implementing a discovery plan that allowed Foodmaker to present a consistent and successful defense in over one hundred lawsuits spread among several states. In this role, Mr. Stearns obtained extensive knowledge and experience in litigation that involves complex manufacturing systems, foodborne illnesses, and issues of quality control. He also became noted for a highly principled, but persistent, approach to the discovery process and is a frequent speaker and guest lecturer on ethics and the law. Since helping to found Marler Clark twelve years ago, he has worked on hundreds of food outbreak cases, including recent ones involving E. coli O157:H7-contaminated Dole spinach, Salmonella in Peter Pan peanut butter and Banquet pot pies, and a spate of outbreaks involving E. coli O157:H7 in ground beef, Nestlé cookie dough, and raw milk.
Mr. Stearns graduated from Seattle University with a degree in philosophy and obtained his law degree at the University of Wisconsin-Madison. He is a frequent author and speaker on a wide variety of topics related to food, law, economics, and policy, and is the author of two book-chapters, a law journal article, and numerous other articles, essays, and opinion pieces. His article most recent article, which is entitled "ON (CR)EDIBILITY: Why Food in the U.S. May Never Be Safe," will be published April this year in Stanford Law & Policy Review. He also has had an article published in the Journal of Food Law & Policy, titled "Preempting Food Safety: An Examination of USDA Rulemaking and its E. coli O157:H7 Policy in Light of Estate of Kriefall ex rel. Kriefall v. Excel Corporation."
Pamela Vesilind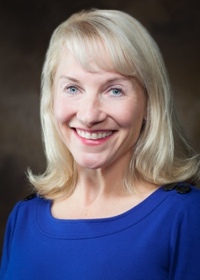 Pamela Vesilind is an expert in animal law, industrial animal agriculture, food labeling, and constitutional issues surrounding animal welfare law. At the University of Arkansas and Vermont Law School, she has taught animal law, the law of animals in agriculture, environmental law, natural resources law, property law, remedies, professional responsibility, and legal writing.
Vesilind's most recent publications are: Animal Husbandry Redux: Redefining "Acceptable Agricultural Practices" for Locally-Sourced Foods; Pre-Empting Humanity: Why National Meat Association v. Harris Answered the Wrong Question; and Emerging Constitutional Threats to Food Labeling Reform (2013). Upcoming publications include chapters in three books: NAFTA and Sustainable Development: The History, Experience, and Prospects for Implementation (Cambridge Univ. Press, projected 2014-15); What Can Animal Law Learn from Environmental Law? (Environmental Law Institute, 2015); and International Farm Animal, Wildlife and Food Safety Law (Food Law Int'l, 2015). Vesilind is a licensed attorney in North Carolina and Vermont. She holds a J.D., cum laude, from Vermont Law School, and an LL.M. in Food & Agriculture Law from the Univ. of Arkansas. (SSRN page)