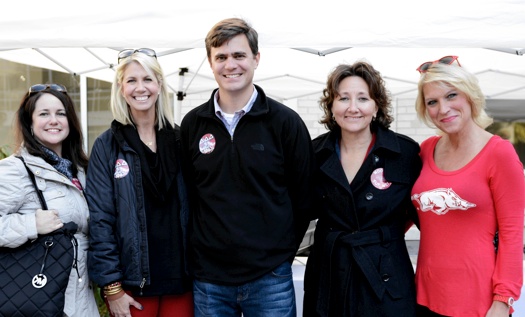 October 24-26, 2014
Please join us for Homecoming and the 2013 Reunion Weekend!
Friday, October 24
2pm to 4pm: Registration
3pm to 5pm: CLE in the E.J. Ball Courtroom, School of Law
5pm to 7pm: Dean's Reception in the Richard B. Atkinson Memorial Courtyard, School of Law
sponsored by


Individual Class Celebrations to follow Dean's Reception
Saturday October 25, 2014
University of Arkansas School of Law
Richard B. Atkinson Memorial Courtyard
Law Hogs Tailgate
Come tailgate with us in the courtyard,
two hours prior to kickoff! Families welcome!
Sunday, October 26, 2014
10:00 am – 12:00 pm: Farewell Brunch
University House, 1002 W. Maple Street
sponsored by


Learn more about the Law Alumni Society
Individual Class Events
1974 Class Party
Mermaids

2217 College Avenue; Fayetteville
7:00 pm
Join us for a buffet dinner. Cost is $40 per person
1984 Class Party
Table on the Hill

401 W. Watson Street; Fayetteville
7:30 pm
Order off the menu
1994 Class Party
Check back soon! more details coming!
2004 Class Party
21st Amendment

406 W Dickson Street;Fayetteville
7:30 pm
Meet classmates for drinks
Class Contacts
1974
Georgia Elrod Harris
georgia.harris@hotmail.com
(501) 944-8640
Dick Downing
rcdowning@jamesandhouse.com
(501) 231-2489
Dick Moore
rnmoorejr@yahoo.com
(501) 228-6891
Lamar Pettus
pettus720@gmail.com
(479) 442-4690
1984
Judy Henry
jhenry@wlj.com
1994
Vince Chadick
vchadick@bassettlawfirm.com
(479) 521-9996
2004
Shawn Johnson
shawnjjohnson@hotmail.com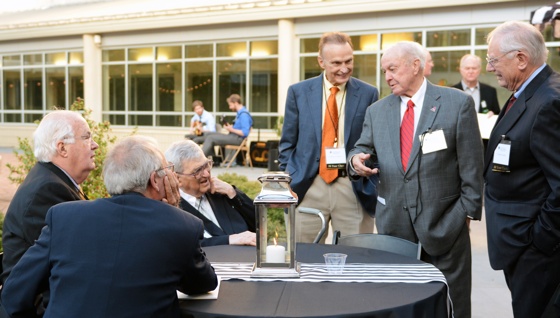 This is Homecoming weekend, so book your hotel rooms now!
More details coming soon.