Looking Within: The Role Of Clinical Education In Responding To Calls For Legal Education Reform
August 23-24, 2013 · University of Arkansas School of Law
On August 23th and 24th the University of Arkansas School of Law had the honor of hosting the Third Annual Southern Regional Clinical Conference. Professors and administrators from schools across the South and beyond attended a day and a half of plenary and concurrent sessions focusing on the role of clinics in legal education reform.
Many thanks are due to the speakers and attendees whose enthusiastic participation created wonderful opportunities for personal and professional growth. Additionally, this conference would not be possible without the ongoing support of the AALS Section on Clinical Legal Education and the Clinical Legal Education Association (CLEA).
We look forward to seeing you in 2014 at the Fourth Annual Southern Clinical Conference hosted by the William and Mary Law School.
D'lorah Hughes, Chair
University of Arkansas School of Law
479-575-3056

Planning Committee
Wendy A. Bach, wbach@utk.edu
Lisa Radtke Bliss, lbliss@gsu.edu
Anne Hornsby, ahornsby@law.ua.edu
Patricia Roberts, perobe@wm.edu
Daniel Schaffzin, dschffzn@memphis.edu
Alexander Scherr, scherr@uga.edu
Thanks to the fabulous musicians who made the Southern Clinical Conference Reception an event to remember: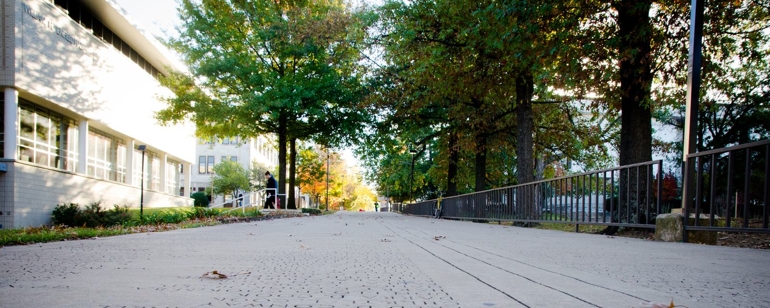 The University of Arkansas School of Law is excited to host the Third Annual Southern Regional Clinical Conference on August 23-24, 2013. After a many year hiatus, we held our first conference at the University of Alabama in 2011 and our second conference at the University of Tennessee last year. After two years, we have renewed this regional conference and established a wonderful, new tradition.
The Southern Regional Conference provides opportunities that are distinct from the national conference. The smaller venue of the regional conference allows attendees to engage in sustained conversation with each other and to build collegial relationships with others in the region. In addition to plenary and concurrent sessions, alternative session structures such as roundtable discussions provide additional opportunities for intimate interactions with clinical colleagues.
The conference theme, Looking Within: The Role Of Clinical Education In Responding To Calls For Legal Education Reform, focuses on how clinical education should respond to calls for reform in legal education. These calls include criticism of the value that law schools offer to demands for "practice-ready" lawyers to proposals to shorten the length of the curriculum to encouragement of more experiential learning. The debate raises key issues for clinicians and clinical education.
We hope you will join us in Fayetteville!
D'lorah Hughes, Chair
University of Arkansas School of Law
479-575-3056
D'lorah Hughes
Planning Committee:
Wendy A. Bach, wbach@utk.edu
Lisa Radtke Bliss, lbliss@gsu.edu
Anne Hornsby, ahornsby@law.ua.edu
Patricia Roberts, perobe@wm.edu
Daniel Schaffzin, dschffzn@memphis.edu
Alexander Scherr, scherr@uga.edu