Claudia Angelos is Clinical Professor of Law at New York University School of Law, where she teaches lawyering and litigation and directs the Civil Rights Clinic, the Racial Justice Clinic, and the New York Civil Liberties Clinic. Over more than twenty years at the law school she and her students have litigated more than one hundred civil rights cases in the New York federal courts. She speaks frequently on a range of issues, including legal education, prisoners' rights, civil rights, ethics, and pretrial and trial practice. She is a graduate of Harvard College and Harvard Law School. A long-time past president of the New York Civil Liberties Union, Professor Angelos now serves as its general counsel and sits on the board and the executive committee of the American Civil Liberties Union. She is also a member of the board and executive committee of the Clinical Legal Education Association and the board of Prisoners' Legal Services of New York.

Since 2007, Phyllis Goldfarb has served as the Jacob Burns Foundation Professor of Clinical Law and Associate Dean for Clinical Affairs at the George Washington University Law School. Among many other initiatives as Associate Dean, she produced a film about the GW Clinics, established a two-year graduate clinical fellowship program, and created a course in Clinical Teaching and Scholarship that she offers to the clinical fellows. From 1986-2007 Dean Goldfarb was a faculty member at Boston College Law School, where she taught in and administered a criminal justice clinic, while also teaching courses in Criminal Procedure, Death Penalty, and Gender and Legal Theory. She has represented a number of clients on a pro bono basis, including death row inmates and one of the Framingham Eight, who was incarcerated for killing her batterer. Based on her work, she wrote "Describing Without Circumscribing: Questioning the Construction of Gender in the Discourse of Intimate Violence," (George Washington Law Review, 1996). She also wrote "A Theory-Practice Spiral: The Ethics of Feminism and Clinical Education," (Minnesota Law Review,1991), among other articles. Professor Goldfarb's scholarly focus is on the relationship between law practice and legal theory and its impact on law, legal education, and the legal profession. Her publications and presentations have addressed divergent topics such as clinical education, death penalty, criminal procedure, jurisprudence, feminist theory, and domestic violence. She received a B.A. from Brandeis University, an Ed.M. from Harvard University, a J.D. from Yale University, and an LL.M. from Georgetown University.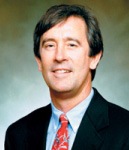 Robert R. Kuehn is a Professor of Law, Associate Dean for Clinical Education, and Co-Director of the Interdisciplinary Environmental Clinic at Washington University School of Law in St. Louis where he teaches in the areas of environmental law, clinical legal education, and professional responsibility. He previously taught at the University of Alabama School of Law, where he was Associate Dean for Skills Programs and taught the Community Development Law Clinic, and at Tulane Law School, where he founded and directed the Tulane Environmental Law Clinic, the first recipient of the American Bar Association's "Award for Distinguished Achievement in Environmental Law and Policy." He was vice-chair of the Enforcement Subcommittee for the National Environmental Justice Advisory Council (NEJAC), the founder of the Hurricane Katrina Legal Assistance Project, and past president of the Clinical Legal Education Association (CLEA), the nation's largest association of law teachers. Professor Kuehn is a graduate of Duke University, George Washington School of Law, Columbia University School of Law, and Harvard School of Public Health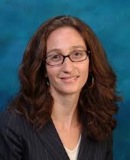 Annie Smith directs the University of Arkansas School of Law's Civil Clinic. Prior to joining the University of Arkansas faculty, she served as a visiting associate professor of clinical law and interim director of the International Human Rights Clinic at George Washington University School of Law. From 2009-2011, she taught as a Friedman Fellow in that clinic and the Public Justice Advocacy Clinic. Professor Smith has represented numerous low-wage and immigrant workers in unpaid wage, human trafficking, and other employment matters. While at George Washington, she and her students represented a group of Filipino guestworkers in a suit alleging forced labor and human trafficking that resulted in a $14.5 million judgment against the alleged traffickers. Professor Smith received her B.A. from Brown University and J.D. from the University of Wisconsin. She is admitted to practice in Arkansas, New Jersey, the District of Columbia, and Wisconsin (inactive). She serves on the board of the Northwest Arkansas Workers' Justice Center and as a member of the Arkansas Poultry Advisory Committee.