Speaker Information
Bob Ballinger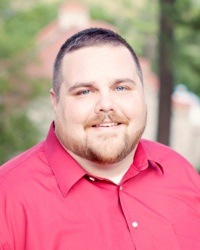 Bob Ballinger is a practicing attorney licensed in Arkansas with an office in Berryville and Springdale, and is the owner and manager of a small title company. He lives in Hindsville, Arkansas, is married to his wife Jessica and has six children ages 19 to 11 months.
In November of 2012 Ballinger was elected to the Arkansas State House of Representatives for District 97 which includes parts of Carroll, Madison, and Washington Counties. In the House he serves on the Judiciary Committee, Agriculture, Forestry, and Economic Development Committee, Joint Performance Review Committee, Energy Committee, Parks and Tourism Committee, and is the chairman of the Juvenile Justice Committee. Ballinger is also the Caucus Judiciary Chair and the Second Amendment advisor for the Caucus.
Ballinger graduated high school in Tulsa, OK, and obtained his BA in Social Studies from Northeastern State University, where he graduated magna cum laude, served as President, Phi Alpha Theta (historical honor society), and was a member of the Redman football team. After graduation he held an Oklahoma State Teacher Certification in Social Studies and taught and coached in public schools in Sapulpa, OK.
Ballinger completed his JD in December 2004 at the University of Arkansas School of Law where he graduated with honors, was on staff of the Arkansas Law Review, was a recipient of the Charles Thomas Pearson Fellowship for promoting professional ethics in the legal profession, and served as Executive V.P. of the Federalist Society.
Mark Brandon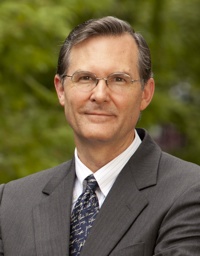 Mark Brandon is Professor of Law and Professor of Political Science at Vanderbilt University. He also serves as Affiliated Faculty in American Studies.
Brandon's scholarship focuses on problems of constitutionalism. He is the author of Free in the World (Princeton University Press), which has been described as the most important book in a generation on the events that led to the American Civil War. He has written on secession, federalism, limits to the amending power, and war in the American constitutional order. His latest scholarship includes a book, States of Union: Family and Change in the American Constitutional Order (University Press of Kansas, 2013), in which he explains how family came to be "in" the Constitution and the consequences of that inclusion for both families and the constitutional order. His essay, "War and Constitutional Change," was published in The Limits to Constitutional Democracy (Princeton University Press, 2010). Another essay, "Originalism and Purpose in Constitutional Interpretation" will soon appear in the University of Pennsylvania Journal of Constitutional Law. Professor Brandon is also the author of an essay on "Constitutionalism" to be published in the forthcoming Oxford Handbook on the United States Constitution.
Brandon was a visiting senior research scholar in the Program in Law and Public Affairs at Princeton University in 2008-09, and he has also taught at the University of Michigan, the University of Oklahoma, Princeton University and the University of Alabama, where he was the Frank B. Spain Chairholder of Law. He joined Vanderbilt's law faculty after serving as a visiting professor during 2000–2001.
Max Brantley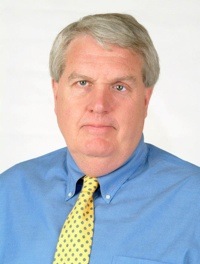 Max Brantley is senior editor of the Arkansas Times and is chief contributor to the Arkansas Blog, a daily webpage with Arkansas news, analysis, and opinion.
Brantley worked almost 19 years at the Arkansas Gazette and was assistant managing editor and a political columnist when the newspaper closed in 1991. He became editor of the Arkansas Times when it converted to weekly publication in May 1992 and held that position until July 2011, when he took senior status.
He's covered the Little Rock school desegregation case as a reporter, editor and columnist since arriving in Little Rock in January 1973. He sought work at the Arkansas Gazette as a graduate student at Stanford University because of its Pulitzer Prize-winning work in the 1957 school crisis. His two children attended Little Rock public schools and graduated from Central High School.
Nate Coulter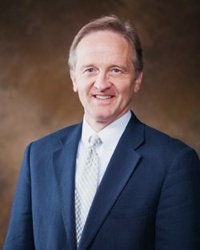 Nate Coulter is the first Distinguished Practitioner-in-Residence at the University of Arkansas School of Law. Since his graduation from Harvard Law School in 1985, Professor Coulter has been a recognized leader in Arkansas public service, politics, and private practice.
Coulter is the former Chairman of the Arkansas Bar Association Board of Governors, former Chairman of the Legal Services of Arkansas Board, former Chairman of the Interest on Lawyers Trust Accounts Foundation Board, member of the Arkansas Access to Justice Commission, and twice has been appointed by the U.S. District Court to Merit Selection Committees to interview and recommend candidates for Magistrate Judgeship in Arkansas. He was one of the founders of Our House, a Little Rock homeless shelter that since 1987 has focused on providing job skills to foster clients' employment prospects and independence. In addition, he has served as a board member of Arkansas Advocates for Children and Families, Arkansas NCCJ and JCA, and Central Arkansas Library System.
After earning his J.D., Coulter clerked for U.S. District Court Judge G. Thomas Eisele. He then served as Assistant Legal Counsel to then-Governor Bill Clinton, helping to organize and craft the Governor's legislative package. As Chairman of Arkansas Election Law Commission 1990, he helped bring in the state's first early voting statute. In 1992, he was campaign manager for the re-election of U.S. Senator Dale Bumpers. He was elected Democratic nominee for Lieutenant Governor of Arkansas in 1993.
Admitted to practice before all state and federal courts in Arkansas and the U.S. Court of Appeals for the Eighth Circuit, Coulter is a native of Nashville, Arkansas, and has served as a partner in the law firm of Wilson, Engstrom, Corum & Coulter since 1993.
Morril Harriman
On November 2, 2006, Governor-elect Mike Beebe appointed long-time friend and former legislative colleague, Morril Harriman, as director of the team in charge of transitioning state government into the new administration. In his 16-year tenure as a State Senator, which ended in 2000 with the introduction of term limits, Harriman was known for his legislative prowess, unequaled attention to detail, and his superb leadership in the chamber. Over his senatorial career, Harriman guided countless pieces of legislation and critical policy issues through the halls of government.
Since January of 2007, Harriman has been Chief of Staff of Governor Beebe's administration, charged with the day-to-day responsibility of overseeing the operation of Governor Beebe's administration. Harriman not only has experience as a former leading policy maker in the Arkansas legislature, but also as a top executive of one of the state's largest industries. He was formerly President of the Poultry Federation, serving Arkansas, Oklahoma, and Missouri.
Born in Hamburg, Arkansas, and a graduate of Hamburg High School, Harriman attended the University of Arkansas, earning a bachelor's degree in Political Science, followed by a juris doctor degree from the School of Law. Upon graduation, Harriman practiced law in Van Buren. He is married to his wife, Susan, who is the Director of Policy for the Arkansas Department of Education.
Mark Killenbeck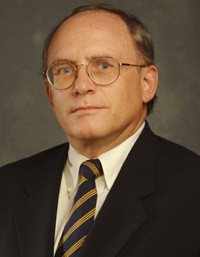 Mark Killenbeck is the Wylie H. Davis Distinguished Professor of Law at the University of Arkansas School of Law. He teaches Constitutional Law, The First Amendment, and American Legal History. He earned his undergraduate degree from Boston College and both his J.D. and Ph.D. at the University of Nebraska, where he spent 13 years in the University's Central Administration, ultimately serving as Chief of Staff for the system President.
He is the author of numerous books, chapters, articles, and papers, with a special focus on federalism, American constitutional history, and affirmative action and diversity. His articles have appeared in a number of major national law journals, including the Supreme Court Review, California Law Review, Michigan Law Review, Vanderbilt Law Review, and Hastings Law Journal. His book, M'Culloch v. Maryland: Securing a Nation, published in 2006 by the University Press of Kansas, was the first book-length treatment of that important case. His assessment of the Supreme Court's 2003 affirmative action decisions, Affirmative Action and Diversity: The Beginning of the End? Or the End of the Beginning?, was published in 2004 by the Educational Testing Service in their Policy Information Perspective series. He has also contributed chapters to a number of works, including The Oxford Guide to United States Supreme Court Decisions, the Encyclopedia of the Supreme Court of the United States, and Social Consciousness in Legal Decision Making: Psychological Perspectives.
Killenbeck, an elected member of the American Law Institute, was the first individual in the history of the Law School so elected while serving on the faculty.
Sanford V. Levinson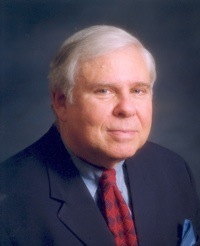 Sanford Levinson, who holds the W. St. John Garwood and W. St. John Garwood, Jr. Centennial Chair in Law, joined the University of Texas Law School in 1980. Previously a member of the Department of Politics at Princeton University, he is also a Professor in the Department of Government at the University of Texas. The author of over 350 articles and book reviews in professional and popular journals—and a regular contributor to the popular blog Balkinization—Levinson is also the author of four books: Constitutional Faith (1988, winner of the Scribes Award); Written in Stone: Public Monuments in Changing Societies (1998); Wrestling With Diversity (2003); Our Undemocratic Constitution: Where the Constitution Goes Wrong (and How We the People Can Correct It) (2006); and, most recently, Framed: America's 51 Constitutions and the Crisis of Governance (2012). Edited or co-edited books include a leading constitutional law casebook, Processes of Constitutional Decisionmaking (5th ed. 2006, with Paul Brest, Jack Balkin, Akhil Amar, and Reva Siegel); Reading Law and Literature: A Hermeneutic Reader (1988, with Steven Mallioux); Responding to Imperfection: The Theory and Practice of Constitutional Amendment (1995); Constitutional Stupidities, Constitutional Tragedies (1998, with William Eskridge); Legal Canons (2000, with Jack Balkin); The Louisiana Purchase and American Expansion (2005, with Batholomew Sparrow); and Torture: A Collection (2004, revised paperback edition, 2006), which includes reflections on the morality, law, and politics of torture from a variety of disciplinary perspectives. He received the Lifetime Achievement Award from the Law and Courts Section of the American Political Science Association in 2010.
He has been a visiting faculty member of the Boston University, Georgetown, Harvard, New York University, and Yale law schools in the United States and has taught abroad in programs of law in London; Paris; Jerusalem; Auckland, New Zealand; and Melbourne, Australia. He was a Fellow at the Institute for Advanced Study in Princeton in 1985-86 and a Member of the Ethics in the Professions Program at Harvard in 1991-92. He is also affiliated with the Shalom Hartman Institute of Jewish Philosophy in Jerusalem. A member of the American Law Institute, Levinson was elected to the American Academy of Arts and Sciences in 2001. He is married to Cynthia Y. Levinson, a writer of children's literature, and has two children, Meira, a member of the faculty at the Harvard Graduate School of Education (after teaching in the Atlanta and Boston public school systems), and Rachel, a lawyer with the Brennan Center in Washington, D.C.
Jack Rakove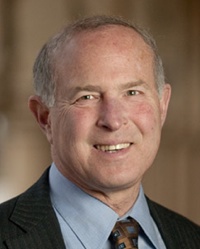 Jack Rakove is the William Robertson Coe Professor of History and American Studies and professor of political science and law at Stanford University, where he has taught since 1980. His principal areas of research include the origins of the American Revolution and Constitution, the political practice and theory of James Madison, and the role of historical knowledge in constitutional litigation.
Rakove is the author of six books, including Original Meanings: Politics and Ideas in the Making of the Constitution, which won the 1997 Pulitzer Prize in History, and 2010's Revolutionaries: A New History of the Invention of America, which was a finalist for the George Washington Prize. He is editor of seven others, including The Unfinished Election of 2000. Rakove is a member of the American Academy of Arts and Sciences, the American Philosophical Society and a past president of the Society for the History of the Early American Republic.
In 2012, he presented "Beyond Belief: The Radical Significance of the Free Exercise of Religion" at the School of Law as part of the Hartman Hotz Lecture Series in Law and the Liberal Arts.
James Read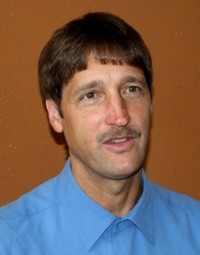 James Read is the Joseph P. Farry Professor of Public Policy at the College of St. Benedict at St. John's University. He has served as a professor at the College of St. Benedict since 1988 and has been Visiting Professor of Political Science at University of California-Davis.
Read is the author of Majority Rule versus Consensus: The Political Thought of John C. Calhoun (University Press of Kansas, 2009), Power versus Liberty: Madison, Hamilton, Wilson, and Jefferson (University of Virginia Press, 2000) and Doorstep Democracy: Face to Face Politics in the Heartland (University of Minnesota Press, 2008). He holds a bachelor's degree from the University of Chicago and an M.A. and Ph.D. from Harvard University.
In 2010 he won Wilson Cary McWilliams award from the American Political Science Association for the best paper in the Literature, Politics, and Film section presented at 2009 APSA national meeting. Paper title: "The Limits of Self-Reliance: Emerson, Slavery, and Abolition."
Kit Wellman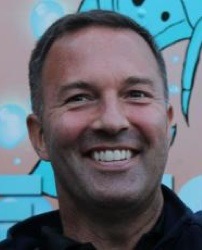 Christopher "Kit" Wellman is Professor and Chair of the Department of Philosophy at Washington University in St. Louis. Wellman works in ethics, specializing in political and legal philosophy. The two topics on which he has written most extensively are our rights to political self-determination (including secession) and our political obligations (especially the duty to obey the law).
Wellman has published in a variety of journals, including American Philosophical Quarterly, Ethics, Law and Philosophy, Legal Theory, Pacific Philosophical Quarterly, Philosophy & Public Affairs, Political Theory, Social Philosophy & Policy, and Social Theory and Practice. His books include A Theory of Secession: The Case for Political Self-Determination, and (with John Simmons) Is There a Duty to Obey the Law? For Blackwell Publishers, he has edited (with R.G. Frey) A Companion to Applied Ethics and (with Andrew I. Cohen) Contemporary Debates in Applied Ethics. Other books he has written include A Liberal Theory of International Justice, coauthored with Andrew Altman; Debating the Ethics of Immigration: Is There a Right to Exclude?, coauthored with Phillip Cole; and Liberal Rights and Responsibilities: Essays on Citizenship and Sovereignty.