Join us for the Native Youth in Agriculture Summit and become a part of the next generation of food and agriculture leaders throughout Indian Country. Fifty selected students will travel to Fayetteville to participate in a week long education and leadership summit designed to provide comprehensive training in the legal and business complexities unique to Indian Country land and agriculture.
Students will engage in classroom and leadership learning, participate in cultural activities, and receive specialized legal and land use education appropriate only to Native farmers and ranchers. All food, lodging, and instructional materials will be provided. Competitive travel scholarships to the University are available.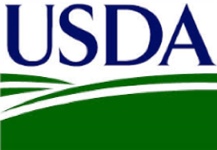 This Summit is possible thanks to the generous support of the Risk Management Agency (RMA) of the United States Department of Agriculture. Additional financial support is provided by Farm Credit Council.
Agenda

download the 2014 Summer Leadership Summit Agenda (231kb PDF file)

Date

Monday, July 21 – Friday, July 25 (not including travel days)

Host

Indigenous Food and Agriculture Initiative at the University of Arkansas School of Law
Intertribal Agriculture Council
National FFA
Farm Credit Council

Application Information

A limited number of spaces are available. Submit your application now so that your space can be held.
Submit Applications by email to sxh090@uark.edu or by mail to:
University of Arkansas School of Law
Indigenous Food & Agriculture Initiative
WATR 259
1045 W. Maple
Fayetteville, AR 72701
Interested Applicants should submit all the following:
Resume that includes your evidence of academic achievement (G.P.A)
Statement of Interest: A 1-2 page statement that explains your interest in participating in the Leadership Summit. Include your involvement in food and agriculture activities at home or at your school, your membership and involvement in FFA, 4-H, or other food and agriculture local organizations, and your future plans in food and agriculture.
NOTE: Selected students will have pre-arrival materials to complete before arrival on campus and will be matched with mentors. Upon selection, students will be advised concerning the mentor selection process.
Students with Disabilities: Students with ADA needs should contact Sarah Hiatt sxh090@uark.edu.