Accelerated J.D. for Foreign-Trained Lawyers
Accelerated J.D. for Foreign-Trained Lawyers
Each year, a small number of foreign-trained lawyers are admitted to the J.D. program with the opportunity to complete the degree at an accelerated pace, via the acceptance of transfer credits from prior legal education.
Up to 10 graduates of foreign law schools are accepted each year. In this program you may receive up to 30 hours of credit meeting specific criteria. Credit hours will only be accepted if the courses were taken to complete a degree from an accredited law school that would qualify the graduate to practice law in the country where the degree was conferred.
Graduation from the Accelerated J.D. for Foreign-Trained Lawyers satisfies the degree requirement for eligibility to sit for the bar examination in any state in the U.S.
Admissions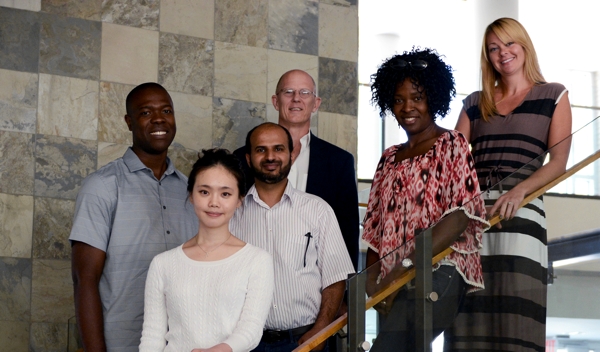 The School of Law's admissions committee will consider a number of factors. These include the applicant's educational experiences, demonstrated English proficiency for those applicants for whom English is not their first language, grade trends, graduate or other advanced study, law practice or other work experience, extracurricular activities, and public service. The admissions committee in some instances may request additional information, such as an LSAT score and a personal interview on Skype. Transfer credits will be accepted on a case-by-case basis.
Applications will be accepted on a rolling basis. To allow sufficient time to process visa requests, however, we encourage applicants to submit their applications by the last business day in May. We do not charge an application fee.
Admission is for the fall semester of each year. We offer only a full-time program.
Courses
A full description of the courses offered at the School of Law can be found in the School of Law Catalog of Studies.
Bar Examination
Completion of the Juris Doctor degree from the University of Arkansas School of Law will satisfy the degree requirement for eligibility to sit for the bar examination in any state in the United States; some states require graduates also to complete pro bono service or other extracurricular requirements in addition to earning the degree. To promote the likelihood of success on the bar examination, we strongly encourage Accelerated J.D. candidates to emphasize in their upper-level electives those subjects tested on the bar examination.
Applicants who intend to practice law should be aware that bar admission in all U.S. states involves consideration of a bar applicant's character and moral fitness for the practice of law. Applicants should acquaint themselves with the bar admission requirements of the states in which they intend to practice.
Other Important Bar Admission Information
In addition to a bar examination, there are character, fitness, and other qualifications for admission to the bar in every U.S. jurisdiction. Applicants are encouraged to determine the requirements for any jurisdiction in which they intend to seek admission by contacting the jurisdiction. Addresses for all relevant agencies are available through the National Conference of Bar Examiners.
English Language Proficiency
For applicants whose first language is not English, we require an official TOEFL score of 550 or better on the paper-based exam, 79 on the internet-based test, or an official IELTS score of 6.5 or higher. The University also accepts the Pearson Test of English – Academic (PTE-A) as a measure of English proficiency. We require at least a 58 on the PTE-A. Additional evidence of language proficiency may be required. Proficiency scores should be submitted directly from the testing center to the School of Law. Our institution code is 6866.