Directory Profile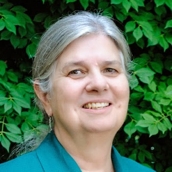 Martha Noble
Martha is a recognized leader in sustainable agriculture and agricultural law. She previously taught Environmental Law at the University of Arkansas School of Law and also taught a variety of classes in the LL.M Program. She served as a Research Professor and Staff Attorney at the National Center for Agricultural Law when it was part of the law school.
Martha served for a number of years as a Senior Policy Associate with the National Sustainable Agriculture Coalition in Washington, D.C. The Coalition is a nationwide alliance of sustainable agriculture, rural development, and environmental organizations.
She has been a leader in the Agricultural Management Committee of the American Bar Association's Section of Environment, Energy, and Resources and has served on the Board of Directors of the Clean Water Network. She has also served on the U.S. EPA's Farm, Ranch and Rural Communities Advisory Committee in two administrations.
Martha received a law degree from the School of Law at the University of California, Berkeley. She recently relocated to California, and she will be teaching a full course in Agricultural Biotechnology and the Law next semester. We are honored and delighted to have her back on our faculty.