Human Trafficking Symposium
Human Trafficking Symposium
The Future of Human Trafficking:
Contemporary Approaches to Combatting Labor Trafficking
Saturday, February 10, 2018
The University of Arkansas School of Law
E.J. Ball Courtroom - 1045 W. Maple Street, Fayetteville, Arkansas
Human trafficking has gained widespread notoriety in recent years. Much of the attention and resources are focused on sex trafficking, often leaving the problem of labor trafficking underdiscussed. Labor trafficking continues largely unabated, unnoticed, and misunderstood. This symposium will introduce attendees to the nature and scale of human trafficking in the United State and then focus on labor trafficking by exploring its impact and offering legal and other strategies to address it.
Attendees will receive up to 3.25 hours of approved CLE credit.
Registration
To register for the symposium, click on this link: http://attend.com/TraffickCLE
All are welcome to attend. No tickets are required. For more information, contact student organizer Ricky Nolen (rlnolen@email.uark.edu) or faculty advisor Professor Annie Smith (abs006@uark.edu). You can also visit the Facebook page for the local chapter of the American Constitution Society for more updates.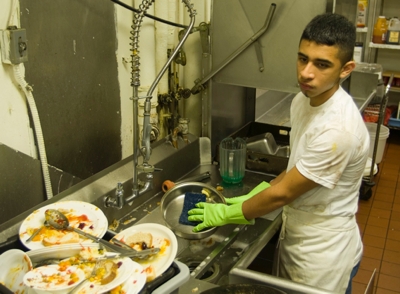 Co-sponsored by:
University of Arkansas Associated Student Government
University of Arkansas Graduate Student Congress
University of Arkansas School of Law Chapter of the American Constitution Society
University of Arkansas Human Trafficking Clinic
University of Arkansas School of Law
Winrock International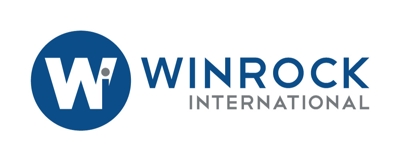 Schedule
10:00 – 10:50 a.m.

Human Trafficking and Legal Strategies to End it
Martina Vandenberg, Founder, The Human Trafficking Legal Center

11:00 – 11:50 a.m.

A Survivor's Perspective on Combatting Labor Trafficking
Fainess Lipenga, Labor Trafficking Survivor and Advocate

12:00 – 12:50 p.m.

Lunch Break
Lunch will be provided to University students who present identification thanks to support from the Student Activities Fee as a funded event by the Associated Student Government.

1:00 – 1:50 p.m.

Understanding Human Trafficking in Agriculture
Kristi Graunke, Senior Supervising Attorney, Southern Poverty Law Center

2:00 – 2:50 p.m.

Removing Human Trafficking from the Supply Chain
Neha Misra, Global Coordinator for Human Trafficking and Migrant Worker Programs, Solidarity Center, AFL-CIO
Jeni Sorenson, Senior Technical Specialist, Winrock International
Abby McGill, Director of Campaigns, International Labor Rights Forum
Moderator Ricky Nolen, Third-year Law Student, University of Arkansas
Selected Speaker Bios
Kristi Graunke
Kristi Graunke is a senior supervising attorney with the Southern Poverty Law Center. Her legal work focuses on the enforcement of the civil rights of low-wage workers. In 2015, she was part of the trial team that won a $14 million jury verdict for victims of human trafficking in the David, et al. v. Signal International, et al. (E.D. La.) case. The team was later honored with Public Justice's Trial Lawyer of the Year awards for their work on that case. Before joining the SPLC in 2005, she was a clerk for U.S. Circuit Judge Marsha S. Berzon of the Ninth Circuit. Graunke was also an Equal Justice Works law fellow with the Farmworker Division of Georgia Legal Services in Atlanta.
Fainess Lipenga
Fainess Lipenga has been an active member of the National Survivor Network since 2013. As a survivor of labor trafficking, she uses her voice and experience to educate the community and raise awareness. Her mission is to prevent other survivors from being re-victimized and to give them hope and courage to heal, become leaders and achieve their dreams. Lipenga has testified before the U.S. Congress regarding the challenges survivors face and presented to the National Academies of Sciences, Engineering and Medicine. She has also presented at several conferences and assisted in the development of training materials for healthcare providers and law enforcement. Lipenga believes survivor voices and leadership are essential to advocacy for other survivors. She is a certified nursing assistant and continues to pursue her goal of becoming a registered nurse.
Abby McGill
Abby McGill has been International Labor Rights Forum's Campaigns director since September 2013. She is responsible for coordinating campaigns around labor exploitation in globally-traded agricultural commodities. Her current campaigns include cotton from Uzbekistan, seafood from Thailand, tobacco from Malawi and cocoa from Ghana and Côte d'Ivoire.
Neha Misra
Neha Misra is the global coordinator for human trafficking and migrant worker programs at the Solidarity Center, AFL-CIO, an international worker rights NGO based in Washington, D.C. She serves as the senior program officer in the Africa Regional Office of the center. Previously, Misra was the deputy country director and program manager for the Solidarity Center's Counter Trafficking Project in Indonesia. She worked in Indonesia for more than five years, starting with the Solidarity Center as the director of its Democracy Project. Misra is also a member of the board of directors for Justice in Motion.
Jeni Sorenson
Jeni Sorensen is a human trafficking and gender expert with 15 years of experience designing and managing programs for international and U.S. non-profit organizations. she is currently senior technical specialist, human trafficking for Winrock International, providing leadership and input into the design and implementation of Winrock's of counter-trafficking programs. In this role, Sorensen works closely with field staff on the implementation of gender and socially-inclusive approaches as well as improved learning, data collection and partnerships to combat sex and labor trafficking in South and Southeast Asia.
Martina Vandenburg
Martina Vandenberg is the founder and president of the Human Trafficking Legal Center. She has spent two decades fighting human trafficking, forced labor, rape as a war crime and violence against women. Vandenberg, a former Human Rights Watch researcher, has investigated trafficking in Kosovo, Bosnia and Herzegovina, Israel, the United States and the Russian Federation. As a pro bono attorney, she has represented trafficking survivors in criminal, immigration and civil cases. She has trained more than 3,200 pro bono attorneys nationwide to handle human trafficking matters, including strategic litigation.
Parking
Visit the university parking map or the visitor parking guide for additional details. The university has four parking garages on campus that charge an hourly rate: Garland Avenue Parking Garage, Stadium Drive Parking Garage, Harmon Avenue Parking Garage and Meadow Street Parking Garage. The university parking map indicates the garage locations.