Directory Profile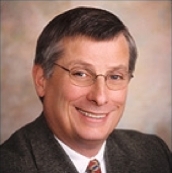 Allen Olson
Allen Olson has been practicing law for over 30 years. Since 1996, his practice has been concentrated primarily on agricultural law including federal farm programs, crop insurance and conservation easements.
Olson represents farmers, ranchers and related businesses in Georgia and nationwide. He helps farmers structure their operations to maximize their farm program payments while complying with USDA rules and also represents farmers and ranchers in federal and state court litigation and in USDA administrative appeals.Olson serves as debtor's counsel in Chapter 12 farm bankruptcies.
Based in Albany, Georgia, his practice is concentrated on federal farm programs, payment limitations, USDA administrative appeals, crop insurance litigation, conservation easements, farm business planning, farm bankruptcies, and other matters affecting farmers and related agricultural businesses.
Olson received his B.A. from Cornell University in 1971, his J.D. from the University of North Carolina School of Law in 1974, and his LL.M. in Agricultural Law from the University of Arkansas School of Law in 1996. He practiced law in Virginia and Nebraska and taught at the University of Arkansas prior to moving to South Georgia in 2001. Allen has over 30 years of experience as a practicing lawyer in addition to his time spent teaching. He represents farmers throughout Georgia and nationwide.
Olson is a former member of the Board of Directors of the American Agricultural Law Association and is a past Chair of the Agriculture Law Section of the Georgia State Bar. He is the author of numerous articles on agricultural law topics.
Olson spoke to KUAF about agricultural law in March 2017.