Student Life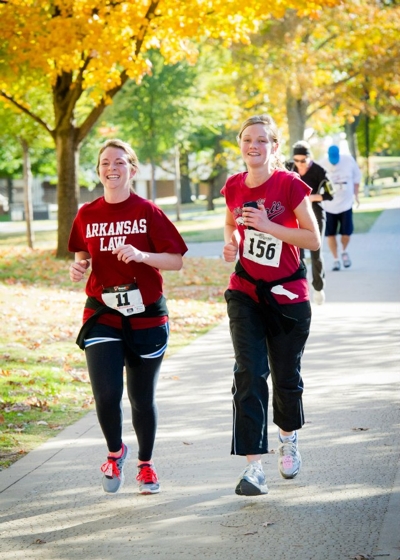 There's more to life than studying, and the University of Arkansas School of Law offers many ways for you to get involved in the school, the university, the community and beyond through student organizations, including court competitions, and law journals, student government, lectures, entertainment, including concerts and theater, volunteerism and fitness activities, including club and intramural sports, not to mention all of the activities that available throughout Fayetteville and Northwest Arkansas.
The university is committed to diversity and inclusiveness with the goal of providing an accessible, usable and welcoming environment for faculty, staff, students, applicants, visitors, and participants in programs and services.
We strive for an inclusive approach to all aspects of accessibility on campus and to have all members of the campus community engaged in shared responsibility for accessibility of our programs, services, and activities.
This website serves as a resource and centralization of accessibility and accommodations related information for the campus community.
Faculty are accessible and interested in students and their success. There are many opportunities for students and faculty to interact outside the classroom.
The Community Life Committee at the School of Law is made up of faculty, staff, and students and sponsors various events throughout the academic year.
Become immortal. All University of Arkansas graduates have their name etched on Senior Walk. This tradition, started by the class of 1905, is the university's longest – in miles as well as years. The University of Arkansas campus is the only college with a Senior Walk.
The University of Arkansas School of Law is located on the University of Arkansas campus, giving students access to all of the amenities associated with a full, vibrant university community. The University of Arkansas has been ranked among the "Top 10 Schools to Watch" by U.S. News and World Report.