Law Alumni Society
The Law Alumni Society is a group of friends and alumni of the University of Arkansas who undertake projects to support the goals of the School of Law. Each year, the society co-sponsors the Alumni Reunion Weekend in Fayetteville and the Alumni Luncheon held in conjunction with the Arkansas Bar Association annual meeting in Hot Springs. These events provide opportunities to engage and reconnect with friends and fellow alumni.
Any graduate from the School of Law who has joined the Arkansas Alumni Association is automatically a member of the Law Alumni Society, which is lead by a board of directors. Each board member is selected for a three-year term, and the officers are elected by the board members to serve one-year terms.
Law Alumni Society 2018-19 Board of Directors
A Message from Shawn Johnson, Law Alumni Society President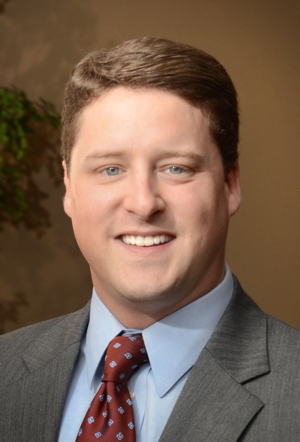 Dear Fellow Alumni:
On behalf of the University of Arkansas Law Alumni Society, thank you for visiting our page. I remember fondly my experience as a law student in Fayetteville. Thanks to that experience, I gained many great friends and contacts who remain friends and colleagues to this day. Similarly, the Law Alumni Society is focused on building professional relationships, creating greater awareness for the University of Arkansas School of Law, and serving our alma mater and our communities.
We encourage you to stay connected and to attend the upcoming All Alumni Reunion Weekend events in Spring 2019 honoring the Classes of 1969, 1979, 1989, 1999, 2009 and 2014. Consider becoming involved in the work of the Society. The commitment is small, but the reward is great. If you would like more information, then please contact us.
Sincerely yours,
Shawn J. Johnson, '04
Little Rock, Arkansas
ShawnJJohnson@outlook.com
Officers
| Name | Office | Term Ends |
| --- | --- | --- |
| Shawn Johnson | President | 2020 |
| Rachel Yurek | Vice President | 2020 |
| Chuck Culver | Secretary/Treasurer | 2020 |
Members
| Name | Term Ends |
| --- | --- |
| Jana Carter | 2021 |
| Buddy Chadick | 2020 |
| Tim Cheatham | 2021 |
| Amy Freedman | 2021 |
| Audra Hamilton | 2021 |
| Sarah Hudson | 2019 |
| Tim Hutchinson | 2020 |
| Torri Jacobus | 2021 |
| Geoffrey Kearney | 2021 |
| David Matthews | 2020 |
| Kristin Pawlik | 2021 |
| Jeff Pence | 2019 |
| Kendra Pruitt | 2020 |
| Ed Slaughter | 2019 |
| Kelvin Stroud | 2021 |
| Stacey Sturner | 2019 |