Young Law Library
Seat Reservation System
For space and health reasons, the law school has established a seat reservation process. Whenever in the building, please reserve (and check into) the seat you will be using.
Federal Depository Collection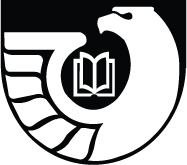 The Young Law Library intersperses its federal depository collections with the rest of our off-line materials in the building. Visit us and ask a librarian for assistance in locating the material.
Library Hours
Monday – Thursday

6:30am – 10:00pm

Friday

6:30am - 8:00pm

Saturday

10:00am - 6:00pm

Sunday

12:00pm - 6:00pm
Law Student ID Access 24/7 through Maple Street doors
Arsaga's Espresso Cafe
CLOSED until further notice
Library Calendar
(events & exceptions to regular hours)