Young Law Library
Seat Reservation System
For space and health reasons, the law school has established a seat reservation process. Whenever in the building, please reserve (and check into) the seat you will be using.
Search the Law Library Catalog
Search the entire UA Catalog (library.uark.edu) →
Renew Your Borrowed Books (library.uark.edu) →
Search for journals or university databases by title or subject →
Research Tools
Electronic Research Tools
Legal Research Guides
Federal Depository Collection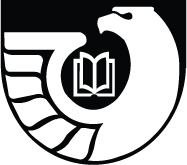 The Young Law Library intersperses its federal depository collections with the rest of our off-line materials in the building. Visit us and ask a librarian for assistance in locating the material.
Library Hours
Monday – Thursday

7:00am – 6:00pm

Friday

7:00am - 5:00pm

Saturday & Sunday

CLOSED
Law Student ID Access 24/7 through Maple Street doors
Arsaga's Espresso Cafe
CLOSED until further notice