Faculty & Research
The University of Arkansas School of Law prepares students for success through a challenging curriculum taught by nationally recognized faculty. Here, you can find profiles of individual faculty members, become familiar with their scholarship, explore ways the school supports research and listen to episodes of the school's monthly podcast, Conversations with the Legal Academy.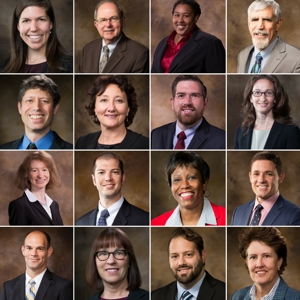 School of Law faculty profiles provide information about each faculty member's educational background, areas of research, and publications.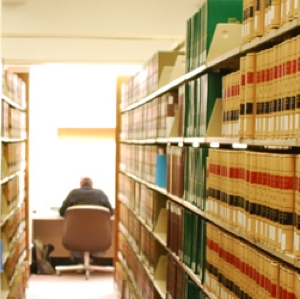 School of Law faculty publish in a wide range of scholarly publications and present papers and talks at conferences and other law schools across the U.S. and internationally.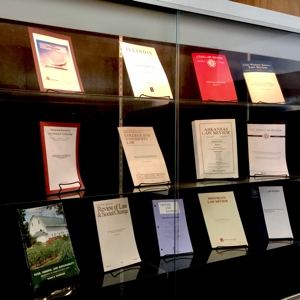 Read a selection of recent publications by the School of Law faculty.
Research Slam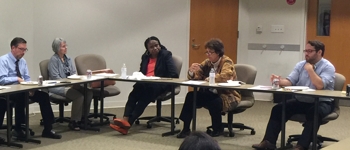 Several one-hour Research Slams are held during the fall semester where faculty members who received a summer research grant provide a brief overview—no more than five minutes—of their summer work.
Faculty Fridays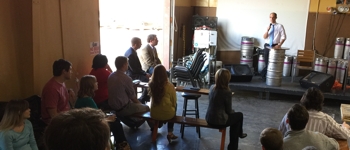 On periodic Fridays throughout the spring semester, faculty and students gather for happy hour at a local craft brewery to hear a faculty member discuss his/her most recent research.
10-10-10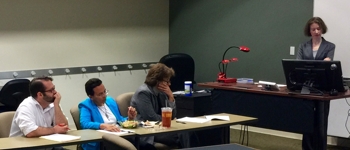 The 10-10-10 lunch series is designed for authors who have limited work in draft form (or maybe just a thesis) and would like feedback at an early or midpoint of their current project.
Faculty Exchange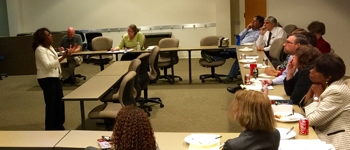 During the spring semester, invited scholars from other law schools provide a lunchtime presentation to faculty on a recently scholarly work.
Conversations with the Legal Academy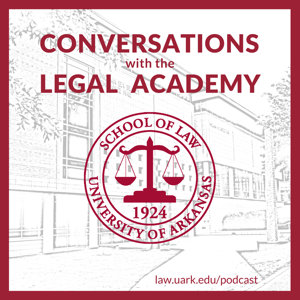 The Conversations with the Legal Academy podcast explores the scholarship and background of some of the nation's leading legal scholars. This monthly podcast, brought to you by the University of Arkansas School of Law, features wide-ranging interviews with renowned legal academics from all over the country. Co-hosted by School of Law Director of Communications Darinda Sharp and Academic Programs Coordinator Collin Hesse.
Conversations with the Legal Academy is available via iTunes or Soundcloud.