Bringing Legal Issues Out of the Closet
Bringing Legal Issues Out of the Closet
October 11, 2022, 12 - 1 p.m.
E.J. Ball Courtroom
In observance of National Coming Out Day, the Richard B. Atkinson LGBTQ Law and Policy Program presents a panel discussion on laws targeting trans youth healthcare.
Danielle May
parent of a trans youth and CEO of The Equality Crew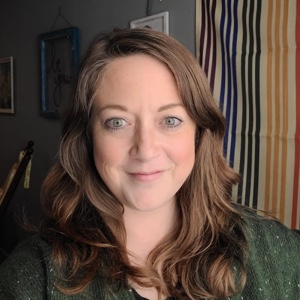 Danielle May (she/her) helped launch The Equality Crew in 2021 alongside her kiddos, Phoenix and Hunter, her husband Ben, and an incredible community of volunteers and supporters. She currently serves as the organization's CEO. Danielle has spent the past 15 years refining and leveraging her craft as a storyteller and connector to diversify nonprofit organizations' funding base, successfully securing and managing grants and contracts totaling over $1 billion. Through community-centric fundraising grounded in social justice, anti-racism, and anti-oppression, Danielle uses her vocation to build a more just and equitable world. She is an audaciously proud parent of a trans teen and passionate advocate for LGBTQ+ youth and education equity. As an Enneagram 9 and INFJ, Danielle can often be found curled up with a good book, completing a paint by number, playing board games, or hiking and rock climbing with fellow cancer survivors. A native Texan whose accent creeps in when she is feeling feisty, she is now proud to call the Hogs. Her life motto is to keep showing up and live the heck out of this gift of life!
Evelyn Rios Stafford
Washington County Justice of the Peace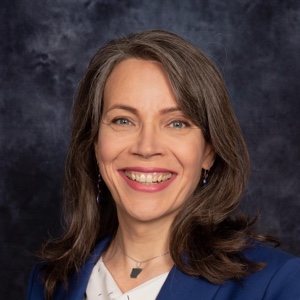 Evelyn Rios Stafford (she/her) is a Justice of the Peace in Washington County. She is the first openly trans person elected to office in Arkansas history. Evelyn is serving her first term on the Quorum Court, the legislative branch of county government. Last year, she met with Arkansas Governor Asa Hutchinson and helped convince him to veto a state bill banning gender-confirming healthcare for trans youth. Evelyn is also a two-time Emmy Award-winning former journalist. She is a small business owner, running a communications agency since 2015. She and her husband Bob live in Fayetteville.
Arial Harper
Mental Health Practitioner, Arkansas Judges & Lawyers Assistance Program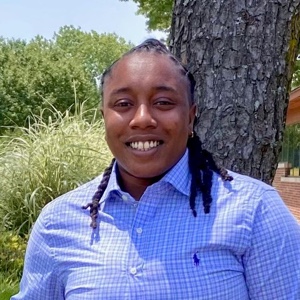 Arial Harper is a Licensed Associate Counselor (LAC) and serves as the AR Judges and Lawyers Assistance Program (JLAP) Mental Health Therapist . Arial is a native of Southwest Arkansas and received her undergraduate degree in Psychology and Criminal Justice from Southern Arkansas University. She graduated with a Master of Clinical Mental Health and Counseling from Southern Arkansas University as well. Arial is also the Founder of a private practice which is C.O.P. OUT, LLC and a proud member of Zeta Phi Beta Sorority, Inc. Arial specializes in a variety of both behavioral health and mental health issues with diverse populations as a well as being trained in Eye Movement Desensitization and Reprocessing (EMDR). Arial in the JLAP Mental Health Therapist capacity conducts the internal mental health therapy services through the Supreme Courts programs.
Dr. Debbie Deere
General Practitioner and Medical Director for the Eating Disorder Treatment Team at Pat Walker Health Center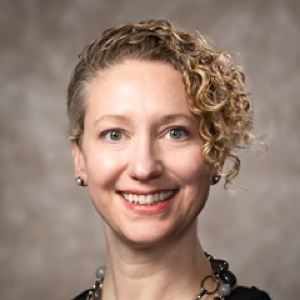 Dr. Deere was born and raised in Fayetteville, Arkansas, Dr. Debbie Deere holds bachelor's and master's degrees in French Literature from the University of Arkansas and her medical degree from UAMS in Little Rock. She pursued her Family Medicine residency at the University of Vermont. She returned to NWA in 2011, and she has been with the Pat Walker Health Center since 2016. She is a member of PWHC's DEI committee and the medical director for the Eating Disorder Treatment Team as well as the volunteer medical director for the NWA Center for Sexual Assault. Inclusive care and safe spaces for all patients are paramount to her mission and practice.