Chauncey Brummer
Professor Emeritus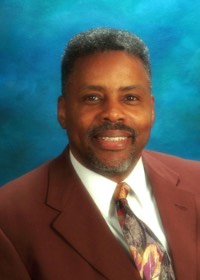 Professor Chauncey Brummer earned his undergraduate degree from Howard University and his J.D. from the University of Kentucky. He was a Reginald Heber Smith Fellowship Attorney at the Louisville Legal Aid Society. He served as an attorney and general solicitor for the Louisville and Nashville Railroad Company.
Professor Brummer taught at the University of North Carolina at Chapel Hill from 1979 to 1982 before coming to the University of Arkansas School of Law, where he teaches torts, domestic relations, and juvenile law. He is a member of the Kentucky, National, and American Bar Associations.
He serves on the Board of Directors at Ozark Guidance mental health center and is on the Northwest Arkansas advisory board of the Salvation Army. In 1995, Professor Brummer was selected as an American Council on Education Fellow and served for one year with the University of Missouri-Kansas City senior administration.
He served as deputy to the chancellor of the University of Arkansas from January 1998 to July 1999. In that capacity, he advised the chancellor on a number of issues affecting the University of Arkansas. Professor Brummer has also served as special assistant to the chancellor and interim associate vice chancellor for faculty development.