Fall 2020 Admissions Update
April 15, 2020 | by Spencer Sims Bowling, Director of Admissions
The University of Arkansas School of Law is committed to our current — and future — students in this time of crisis. Indeed, our admissions team is monitoring and adjusting to the needs of our applicants as COVID-19 emergency impacts their lives. We're here to support you on your journey to becoming an attorney.
Many of you have questions about the Law School Admission Test (LSAT). Because the Law School Admissions Council (LSAC), the organization that administers the test, had to cancel the March and April LSAT exams, they promptly debuted an online, remotely-proctored version of the LSAT — called the LSAT-Flex. Any students registered for March and/or April LSAT as of April 7 are eligible to opt-in to this new format.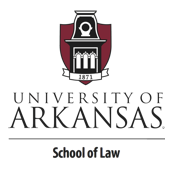 This is an exciting development, and we appreciate LSAC's quick response to the needs of applicants. For many applicants though, this announcement creates an unprecedented dilemma: take the online test or wait until June to take the live exam?
We encourage you to give the LSAT-Flex a shot. The University of Arkansas School of Law will accept LSAT-Flex scores and will weigh them just as we would any other score. Of course, the test will be slightly different, and our application process will likewise have some differences this year. But we believe this is an opportunity for innovation and will adapt to current circumstances to meet our applicants' needs. Bookmark this page so you'll have consistent updates on how we're serving you.
We are also aware of the shift to pass/fail grades at many schools and concerns about the appearance of P/F on transcripts. LSAC will include, in every application, a letter that reminds law school admission offices that spring 2020 was the "coronavirus semester" when schools were forced to move to online instruction and lives were disrupted. As such, applicants will not be penalized for pass/fail grades for the spring 2020 semester. Instead, we will use LSAC's calculated cumulative GPA for admissions decisions.
Finally, we love welcoming students to our beautiful campus for tours and class visits. Unfortunately, we cannot schedule any in-person visits until the health risks associated with COVID-19 are greatly reduced. We are scheduling virtual visits with the admissions team and recommend checking out the University's virtual tour for a peek inside the law school (Waterman Hall). To schedule a virtual visit, email or call Tracy at tdeffe@uark.edu or 479-575-3102. If you want to learn more about Fayetteville, check out Experience Fayetteville.
We look forward to the day our students, faculty, and staff are back together, welcoming the class of 2023 into our family. Until then, we are excited to connect with you by phone, email, or video.
---
Spencer Sims Bowling is the Director of Admissions for the School of Law. She can be reached at 479-575-7645 or sbowl@uark.edu.