Summer Public Service Fellowship Program
Summer Public Service Fellowship Program
Overview
The University of Arkansas School of Law Summer Public Service Fellowship Program provides paid public service fellowships to promising law students interested in public service careers. It offers meaningful employment opportunities and provides legal services to nonprofit, non-governmental and government entities that cannot otherwise afford summer interns. During the summer of 2020, the Program will offer fellowships to ten students.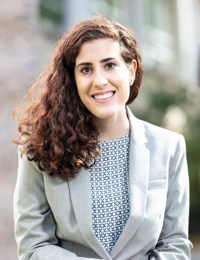 "For me, this experience reaffirmed my desire to work in a nonprofit or legal aid setting because those settings allow the most vulnerable people to get the help they need."
"This is an opportunity to turn a thought or a 'dabbling' in social justice into the potential for a long-lasting, rewarding career path with no loss or financial burden placed on the student. The public service fellowship was a priceless experience for me in terms of exposure to an area where humanity meets the law."
— Badria Mryyan, 2019 Summer Public Service Fellow
Past Summer Fellows
The 2019 summer fellows were:
Marion Humphrey, Squire Patton Boggs Summer Policy Fellow (1L) (Campaign for Youth Justice)
Alexis Acello (1L) (Center for Arkansas Legal Services)
Badria Mryyan (1L) (YWCA Tulsa)
Clinton Summers (1L) (U.S. Magistrate Judge David Rush)
Derick Dillard (1L) (Federal Public Defender for the Western District of Arkansas)
Mitchell Dowden, Tyson Summer Public Service Fellow (2L) (Harvard Law School's Food Law and Policy Clinic)
Nicholas Linn, Raffaelli-Lineberger Summer Public Service Fellow (2L) (U.S. Department of Justice)
Maria Baez de Hicks (2L) (Arkansas Advocates for Children and Families)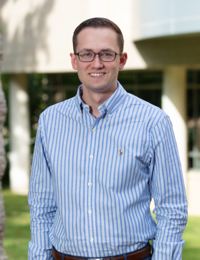 "Working for a federal judge my first summer of law school was an amazing experience, and I am so grateful to have received the fellowship. I couldn't have paid my expenses without it, and I wouldn't want to trade the internship for anything!"
— Clinton Summers, 2019 Summer Public Service Fellow
Commitment
Fellows will receive a $5,000 scholarship for 10-weeks of full-time work for a qualifying public service employer. They will complete duties assigned by their host organization during the summer of 2020 and submit a written summary of their experiences to the School of Law in August.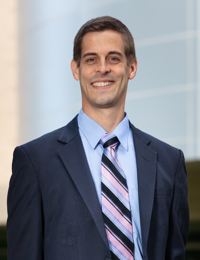 "Throughout the summer, I had a growing desire to further prepare myself for a career in public service. The fellowship program can help give a better perspective of what a career in a particular public service field of interest might look like. This is extremely valuable in efficiently launching into a public service legal career, while building lifelong relationships at the same time."
— Derrick Dillard, 2019 Summer Public Service Fellow
Eligibility
First- and second-year law students are eligible, and preference will be given to first-year students.
Preference will be given to students with an interest in – and demonstrated commitment to – public service.
Students must be in good financial standing with the University of Arkansas School of Law.
Students may not transfer to another school for the 2020-21 school year.
Preference will be given to students based on their financial need.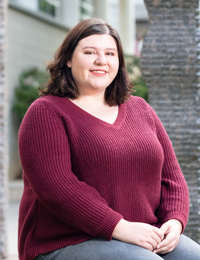 "This position taught me that there are no 'small' areas of law. Helping someone maintain their social security benefits or keep their home when they separate from an abusive partner may not be as 'flashy' as other types of law, but they are no less important. I found immense value in helping people with the 'small' things because they are big things to the clients. That was a crucial perspective for me to gain."
"I am monumentally grateful for the Public Service Fellowship. It allowed me to serve and grow as a student, an advocate, and a future attorney without worrying about how I was going to pay my rent."
— Lexi Acello, 2019 Summer Public Service Fellow
Requirements
Students are responsible for securing a qualifying public service employer willing to host and supervise them.
Qualifying employers include 501(c)(3) organizations, other non-profits, and local, state, or federal entities, including tribal governments.
For-profit law firms that perform public interest work will not be considered.
Funding preference is made for students working for an organization that cannot otherwise afford summer law clerks.
Consult the Summer Fellowship Application Overview 2020 for additional details.
Note: There are additional requirements for those applying for the Squire Patton Boggs Fellowship. More information about the fellowship program is available on their website and 2019 Fellows brochure.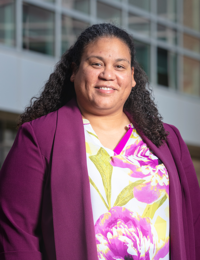 "The Summer Public Service Fellowship Program was vital in providing the opportunity for hands on experience in work that I want to base my future career on. This opportunity helped me to not only see myself in this role, but also begin to build a professional network that will allow me to be successful in the future."
— Maria Baez de Hicks, 2019 Summer Public Service Fellow
Application Process and Timeline
For more information on how to apply, see the 2020 Summer Fellowship Application Instructions and 2020 Application Form. All application materials are due to Terri Huckleberry (whose office is located in the Dean's suite) by 5 p.m. on March 20, 2020.
Programmatic deadlines and milestones include:
10/28/19: Application forms and information available
03/20/20: Application deadline
04/03/20: Notification of awards
04/10/20: Deadline to accept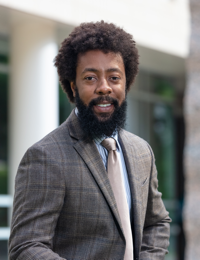 Participating in the Summer Public Service Fellowship program increased my commitment to "a role that has some policy focus. I think it's very important to work towards removing injustice from the system fully, and emphasis toward policy is a way to do that. Before, I was not as committed to make that a part of my work, but I think it's truly important to meet both litigation and legal practitioner work with policy activism and advocacy."
— Marion Humphrey, 2019 Squire Patton Boggs Summer Public Service Fellow
Other Public Service Summer Opportunities
Paid Placements
Students interested in a paid placements in the public service sector, go to the online UARKLaw Career Center to search and apply to jobs, research employers and funding opportunities, schedule career advising appointments and more. The law school's Office of Career Services is also helpful when looking for paid positions.
Public Service Externships
Externships Students interested in earning academic credit while participating in public service legal opportunities may consider a summer externship. Details are available on the Externships page or contact professor Angie Doss at amdoss@uark.edu. Summer externship applications are available in February each year.
Pro Bono and Community Engagement
Placements through the law school's Pro Bono and Community Engagement are another way to advance a career in the public interest sector. The program offers opportunities for service and recognizes students who engage in substantive pro bono work. Pro bono opportunities are available on GivePulse in the law school's Pro Bono subgroup or contact Professor Annie Smith at abs006@uark.edu.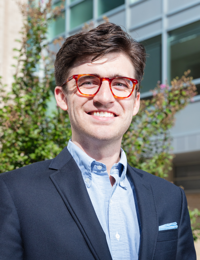 "The only reason I had this opportunity was due to the Summer Public Service Fellowship Program. It's an opportunity I would take again and again. I would recommend anyone else take the chance to explore options outside of a traditional law firm route."
— Mitchell Dowden, 2019 Tyson Summer Public Service Fellow
Potential Work Areas
Offices and organizations where students can gain substantive public service legal experience include, but are not limited to:
Public Defender
Public Prosecutor
City Government
City Attorney
University Counsel
Public Utilities
Child Protection and Family Support
Legislators (state or federal)
Legislative Committees (state or federal)
Government Agencies (state or federal)
Trial Judges
Labor Unions
Foundations
Advocacy Groups
Nonprofit Organizations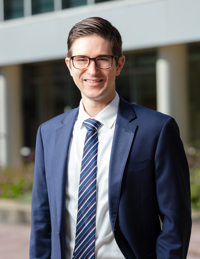 "I found that some of the very best people work in public service. They believe in the mission and value the people they work with."
"The Summer Public Service Fellowship is one of the best programs you can participate in during law school because it allows you to experience what it's like to work in public service before choosing a career path. Pro bono and public interest work are fundamental to the legal profession because much of the public cannot access representation. This fellowship gives you the opportunity to serve as an advocate for that great majority."
— Nick Linn, 2019 Raffaelli-Lineberger Summer Public Service Fellow