Pro Bono Awards & Fellowships
Robert F. Fussell Pro Bono Award
Ashley James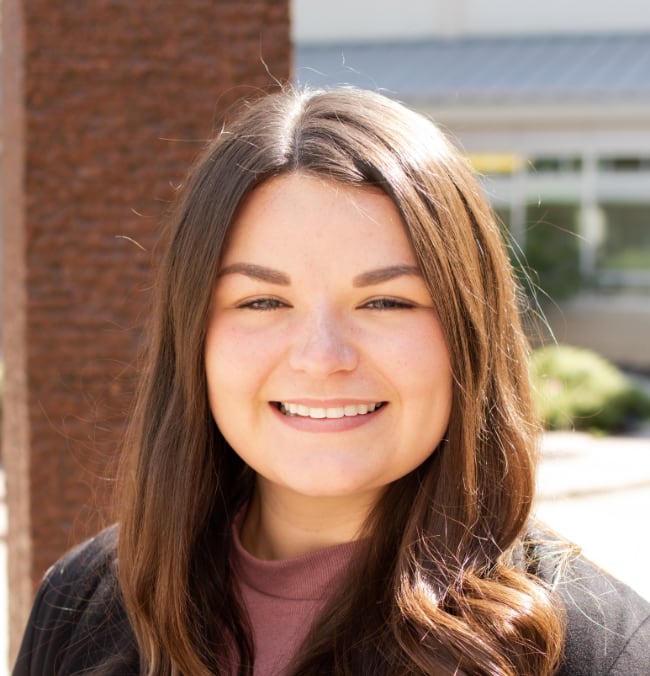 "So far, being the Pro Bono Fellow this year has allowed me to not only learn from our outside partnerships, but to see the determination our student organizations have to give back to our community. It is really exciting to be a part of a student body that is making such a positive impact."
The Robert F. Fussell Pro Bono Award is given annually to the student who gives the most hours to pro bono service. Service, giving and professional responsibility exemplified by Judge Fussell's distinguished career in public service and his dedication to pro bono work.
The award was created in 2009 from 2005 gifts by friends and admirers of Fussell – affectionately termed the "Fuzz Fund." It was later further endowed by Fussell himself.
Fussell served as a U.S. bankruptcy judge for more than 20 years before retiring in 2003. He was particularly dedicated to providing pro bono services to veterans.
Fussell died in 2018, but his legacy continues through this award, the Judge Robert F. Fussell Reading Room, the Robert F. Fussell Scholarship and generations of lawyers who learned from his example.
Current Recipient
The award recipient for 2022 was Ashley James.
Fussell Awardees
2022 - Ashley James
2021 – Kara Butler
2020 – Evangeline Bacon
2019 – Kelly Boyd
2018 – Celina Walker
2017 – Celina Walker
Squire Patton Boggs Foundation Public Policy Fellowship
Lexi Robertson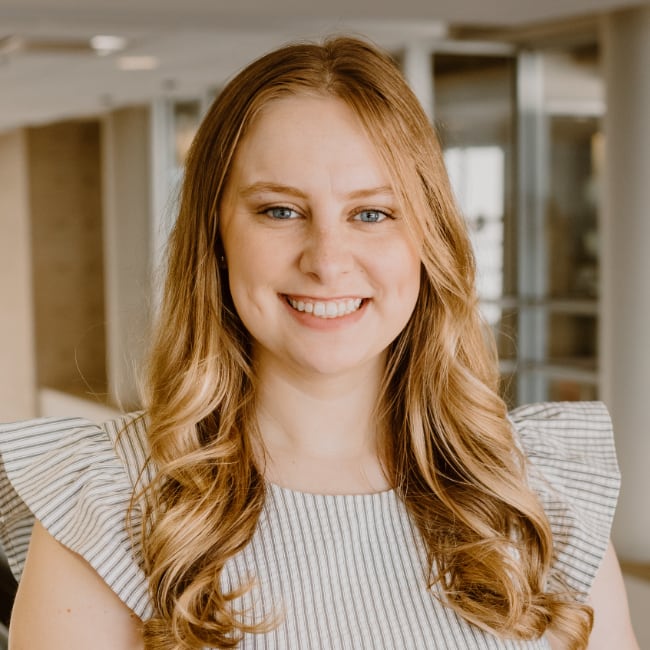 "My time at Legal Aid strengthened my desire to stay and serve in Arkansas fter I graduate. This summer reminded me of the wonderful opportunities that exist in Arkansas, but it also reminded me of the areas in which Arkansas is lacking."
The Squire Patton Boggs Foundation Public Policy Fellowship was established in 2004 to recognize and reward exceptional law students who demonstrate a steadfast commitment to public service.
The foundation is rooted in a history of civil rights advocacy, originally funded with lawyers' fees from a pro bono employment discrimination case, and seeks to foster pro bono and public service in the U.S. and globally. The Public Policy Fellowship Program serves as its cornerstone, helping law students commit their summers to advancing public policy issues through non-profit institutions, government agencies and domestic or international organizations.
Since its inception, more than 200 fellows have participated in the program. Fellows from the University of Arkansas School of Law began to participate in 2018.
How To Apply
Interested students can apply to the Squire Patton Boggs Foundation Fellowship through the law school's Summer Public Service Program.
2022 Recipient
The Public Policy Fellow for 2022 was Lexi Robertson.
Squire Patton Boggs Foundation Public Policy Fellows
2022 - Lexi Robertson
2021 – Rafael "Nathan" Quimbo
2020 - Madison Miller
2019 - Marion Humphrey
2018 – Katie Rose Martin
Josie Bates
"It is such an incredible honor to be selected as the 2022-23 Pro Bono Fellow. Giving back to one's community is of the utmost importance. I would be nowhere close to where I am today without the communities I have been a part of."
Each year, the dean selects one or more promising students to serve as a University of Arkansas School of Law Pro Bono Fellow during their third year of law school. The title, along with a stipend, recognizes and supports exemplary law students committed to pro bono (legal services performed free of charge or at reduced fees for the public good). Fellows encourage their peers to engage in pro bono and other forms of community service.
Fellows serve as student leaders of the law school's Pro Bono and Community Engagement program. They attend outreach events with other law students, participate in one-day clinics, assist with recruitment of law students for pro bono service and engage in planning related to the program.
2022-23 recipient
The 2022-23 recipient is Josie Bates
Past recipients
2022-23 - Josie Bates
2021-22 - Ashley James
2020-21 - Lexi Acello