Directory Profile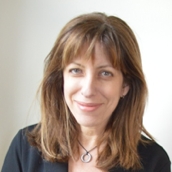 Amy Lowenthal
Amy Lowenthal Amy Lowenthal currently serves as Assistant Counsel to the Inspector General at the Department of Agriculture. In this capacity, she analyzes important legislative and regulatory issues that may impact USDA and the Office of the Inspector General.
Prior to her current position, Ms. Lowenthal was Counsel on the Senate Committee for Agriculture, Nutrition, and Forestry. She was one of the negotiators of the 2008 Farm Bill where her policy portfolio included civil rights, trade, and competition. In this capacity, Ms. Lowenthal helped draft and negotiate provisions on contract protections for poultry growers, Pigford litigation, protections for small and disadvantaged farmers, and the creation of the Office of Farmworker Coordinator.
Ms. Lowenthal has a B.A. in International Development/Geography from Clark University and an M.F.A from American Conservatory Theatre. After working in theatre, she decided to shift to a legal career, receiving her J.D. from Southwestern University School of Law in Los Angeles. Her interest in agricultural labor issues stems from her internship with California Rural Legal Assistance, and studying cross-border environmental policy at University of Guanajuato Law School in Mexico. Her final thesis for the LL.M. program was on the origins of OSHA's exemption from enforcement on small farms.
Although Ms. Lowenthal is an employee of USDA, the views expressed do not necessarily represent the views of OIG, USDA, or the United States.