Directory Profile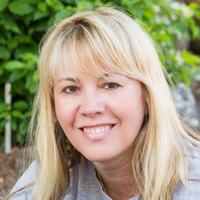 Amy White
After eight years as the Senior Manager for Food Labeling Regulatory Compliance for Walmart's Food Safety and Health program, Amy White now serves as a Senior Manager for Consumer Protection within Walmart's Global Governance and Ethics Team. Amy quickly became the subject matter expert in food labeling and food safety issues by working closely with both suppliers and private brands for the world's largest food retailer. Her role in consumer protection extends to non-food items, food sold from Walmart and Sam's Clubs fresh production areas inside their brick and mortar locations in addition to online sales. Her current focus is online labeling claims and ensuring consumer protection through claim, picking, pricing and scale calibration accuracy. Amy mentors LL.M. students through a specially designed externship for LL.M. candidates where they learn first-hand about compliance challenges in the real world. She also co-teaches Federal Regulation of Food Labeling and Safety with Susan Schneider.
Amy's expertise extends as well to business management, as she successfully started a unique women's clothing store on Dickson Street, Something Urban. The store was immensely popular with young women attending the University of Arkansas, and Amy ran the business successfully for over 10 years before returning to the world of food law at Walmart.
Amy received her Bachelor of Science degree in Animal Science and her J.D. degree from Michigan State University. She also received her LL.M. in food and agricultural law from the University of Arkansas School of Law. She has frequently hosted LL.M. gatherings in her beautiful and historic home near campus in Fayetteville.
Amy currently serves as Vice President of the Animal League of Washington County and has been helping local animals in need for over 15 years. She personally rescues German Shorthaired Pointers and is an active volunteer for MAK GSP Rescue which provides assistance to vulnerable Pointers in Missouri, Arkansas and Kansas.