Directory Profile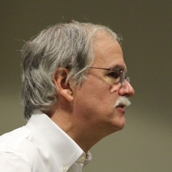 David P. Grahn
David Grahn serves as Associate General Counsel for International Affairs, Food Assistance, and Farm and Rural Programs in the Office of General Counsel of the USDA. He has served at OGC since 2002 and was promoted to a new expanded position in 2011. Also in 2011, he was awarded the Meritorious Presidential Rank Award for his service to the U.S. government, and he received the Excellence in Agriculture Award from the American Agricultural Law Association.
From 1996 through 2002, Professor Grahn was the Assistant General Counsel for Legislation responsible for the drafting and reviewing of legislation and the reviewing of Congressional testimony that affected agencies of the Department of Agriculture. He was detailed to the Senate Committee on Agriculture, Forestry, and Nutrition during Congress' consideration of the Federal Agriculture Improvement and Reform Act of 1996. From 1992 through 1995, he served as a Confidential Assistant to the Administrator of the Farm Service Agency. Professor Grahn is a graduate of the University of Minnesota Law School and Carleton College.
For a number of years, we have relied on Professor Grahn's unparalleled expertise in federal farm policy as a friend and colleague. He has developed a unique course (sometimes fondly called, How OZ Really Works) that explores how federal budget issues, including Paygo, OMB, and OIRA serve to drive federal policy decisions behind the scenes. He presents the budget information in the context of a major policy under development at the time of the course, and this year, the Farm Bill is a likely choice.