Directory Profile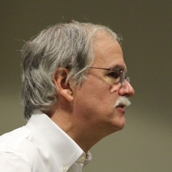 David P. Grahn
David Grahn serves as the Principal Deputy General Counsel in the Office of General Counsel at the U.S. Department of Agriculture (USDA).
David's career has been one of public service. Most recently, he served as the Director of the Office of Regulatory Policy at the Farm Credit Administration (FCA). In this capacity, David oversaw the policies that govern the regulation of the Farm Credit System institutions. These institutions are a major source of financing for US agriculture producers, agricultural cooperatives and certain types of rural infrastructure. David previously served as Associate General Counsel for the FCA. In this role, David provided legal advice to the Board of Directors and the staff of the Farm Credit Administration on a wide variety of subjects concerning the Administration responsibilities to regulate the Farm Credit System Institutions.
Before shifting to FCA, David served for almost 27 years in the Office of the General Counsel at USDA. He returned to USDA to serve as Deputy General Counsel, assisting Janie Hipp as General Counsel.
From 2002 through 2017, David was the Associate General Counsel for the Food Assistance, International, and Rural Division at the United States Department of Agriculture. In this position he was responsible for the legal advice provided by the Office of the General Counsel to the Rural Development; Food, Nutrition and Consumer Services, Trade and Foreign Agricultural Affairs, and Farm Production and Conservation Mission Areas of United States Department of Agriculture.
In 2011, David was awarded the Meritorious Presidential Rank Award for his service to the U.S. government, and that same year, he received the Excellence in Agriculture Award from the American Agricultural Law Association.
From 1996 through 2002, David was the Assistant General Counsel for Legislation responsible for the drafting and reviewing of legislation and the reviewing of Congressional testimony that affected agencies of the Department of Agriculture. He was detailed to the Senate Committee on Agriculture, Forestry, and Nutrition during Congress' consideration of the Federal Agriculture Improvement and Reform Act of 1996.
From 1992 through 1995, David served as a Confidential Assistant to the Administrator of the Farm Service Agency.
David is a graduate of the University of Minnesota Law School and Carleton College in Northfield, Minnesota.
For a number of years, we have relied on David's unparalleled expertise in federal farm policy as a friend and colleague. He has developed a unique course (sometimes fondly called, How OZ Really Works) that explores how federal budget issues, including Paygo, OMB, and OIRA serve to drive federal policy decisions behind the scenes. He presents the budget information in the context of a major policy under development at the time of the course.