Directory Profile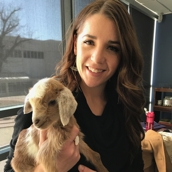 Lauren Manning
Lauren Manning, Esq., LL.M., is an attorney, law professor, and farmer with a dedicated passion for all things farming. Lauren is a Senior Associate at Croatan Institute where her work focuses on bringing more patient, flexible, and non-extractive capital to regenerative agriculture. Before joining Croatan Institute, Lauren was a venture capital investor with food and ag-focused Venture Capital firm AgFunder where she focused on deal flow and due diligence. Lauren began with AgFunder in 2015 as part of AgFunderNews media and research team reporting on issues involving finance, agriculture, climate change, and more. From 2019 to 2021, Lauren supported the Sacred Cow documentary and book project discussing the nutritional, environmental, and ethical case for (better) meat production.
At the University of Arkansas School of Law, Lauren serves as an adjunct professor across multiple departments teaching courses on farm animal welfare, food safety, farm succession planning, agricultural cooperatives and local food systems, and more. Earlier in her career, Lauren was a trial attorney in California litigating a broad range of civil matters. During law school, she clerked for the Honorable Justice Joyce L. Kennard and completed a comparative legal systems tutorial at Oxford University in England.
Lauren runs a small farm in Northwest Arkansas where she raises cattle, sheep, and goats. In her spare time, you will usually find Lauren on a horse.