Directory Profile
Nicole Civita
Nicole Civita, Sustainable Food Systems Specialization, lead and instructor, Masters of the Environment Graduate Program, University of Colorado Boulder; affiliated professor, LL.M. Program in Agricultural and Food Law, University of Arkansas School of Law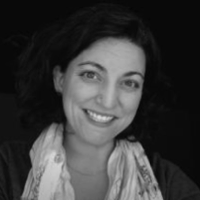 Nicole Civita is an instructor and the Sustainable Food Systems Specialization lead in the Masters of the Environment (MENV) Graduate Program at the University of Colorado Boulder. Her approach to the study of food is grounded in systems thinking and stewardship, attentive to relationships of care and reciprocity and framed by comprehensive law and policy knowledge. Her current scholarship and advocacy identify the ethical values and explore the dilemmas across the food chain, with particular attention to the well-being of workers and producers. Through this work, she aims to produce ethical guidance, actionable policy recommendations and transparency-enhancing tools that enable nourishing, informed and values-aligned choices about food. Civita is also nationally recognized for her work on food waste and conservation policy and resilient place-based food systems.
In addition to her work in the MENV program, Civita also conducts applied food ethics research through the Global Food Ethics and Policy Program of the Johns Hopkins Berman Institute of Bioethics and teaches as an affiliated professor with the LL.M. Program in Agricultural and Food Law at the University of Arkansas School of Law. She has represented farmers and food entrepreneurs in private practice with Handel Food Law LLC.
Civita holds an Master of Laws in agricultural and food law from the University of Arkansas School of Law; a Juris Doctor, magna cum laude, Order of the Coif, from the Georgetown University Law Center; and an Bachelor of Arts in American studies and creative writing from Columbia University.