Selected Issues in Agricultural & Food Law: LL.M. Alumni Expertise
This special course celebrates 40+ years of LL.M. graduates by asking some of our most distinguished alumni to teach about a substantive area of law from their current practice/teaching experience. Each week features a different alum and a new topic. The course not only explores new areas of agricultural and food law, but also showcases the many career opportunities available, connecting current students to leaders in the field. It will target current areas of law that our students requested, including water Law, hemp production, heirs property, international agricultural law work, and climate change. The only problem we encountered was that we only had time to fit in a dozen alumni. We could have easily doubled the number of speakers. Maybe we need to do this again with another group of experts!
---
Advocating for Policy in D.C. - Case Study of Meat Processing Legislation
January 27, 2022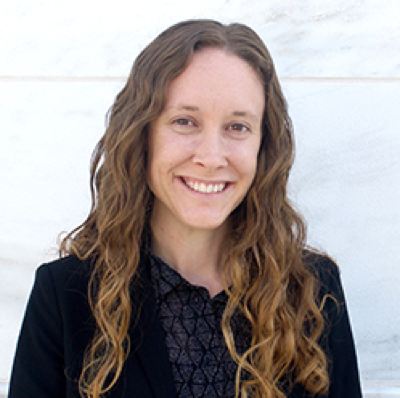 Kelly Nuckolls serves as Visiting Assistant Professor of Law and Assistant Director of the LL.M. Program at the University of Arkansas School of Law. Kelly previously worked in Washington, D.C. as a senior policy specialist at the National Sustainable Agriculture Coalition (NSAC), where she advocated for federal policies related to sustainable food and agriculture, including the farm bill, food safety and food labeling laws.
Prior to NSAC, Kelly worked at the University of Maryland Agricultural Law Education Initiative, where she provided legal education on a variety of agricultural law topics to farmers in Maryland and Delaware. Kelly has taught Food Law and Policy at George Mason University Law School and U.S. Farm and Food Policy to undergraduate students at Sterling College in Vermont. She serves as a board member for the Women, Food and Agriculture Network and as an Advisory Council member for the Food Law Student Network. She is licensed to practice law in the state of Iowa.
An alumna of the LL.M. in Food and Agricultural Law from the U of A School of Law, Nuckolls received her J.D. from Drake Law School and her B.A. in political science from Fort Hays State University. Visit University of Arkansas News to see the press release, "Nuckolls Joins School of Law's Agricultural and Food Law Program" (Jan. 11, 2022).
---
Perspectives on U.S. Agriculture from USDA Office of General Counsel
February 3, 2022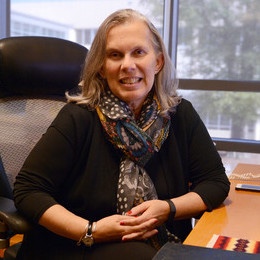 Janie Simms Hipp serves as General Counsel for the USDA where she oversees over 200 lawyers in Washington D.C. and four regional offices. Janie and her team of lawyers provide legal services for all programs, operations, and activities of the USDA. A citizen of the Chickasaw Nation, Janie was the founding director of the Indigenous Food and Agriculture Initiative at the University of Arkansas School of Law. She has taught courses at the University of Arkansas and specifically within the LL.M. Program.
Prior to joining the USDA as General Counsel, Janie served as CEO of the Native American Agriculture Fund, a private, charitable trust serving Native farmers and ranchers through strategic grantmaking in the areas of business assistance, agricultural education, technical support and advocacy services. Created from the historic Keepseagle v. Vilsack litigation settlement, NAAF is the largest philanthropic organization devoted solely to Native American farming and ranching.
Janie's USDA experiences include service as national program leader for Farm Financial Management, Trade Adjustment Assistance, Risk Management Education and work with the Beginning Farmer and Rancher Development programs at the USDA National Institute for Food and Agriculture. She also served as a division director within the USDA Risk Management Agency, and thereafter, served as senior adviser for tribal relations to Sec. Tom Vilsack. She helped to found the Office of Tribal Relations at USDA.
Janie is the author of numerous publications, including her most recent ones: the Feeding Ourselves report, co-authored with Wilson Pipestem and Crystal EchoHawk; the Regaining Our Future report with Colby Duren; and most recently Reimagining Native Food Economies.
Janie has received many accolades and awards, including the President's Volunteer Service Award for Lifetime Achievement, awarded by former president Barack Obama, and the National Center for American Indian Economic Development's 2017 Tim Wapato Public Advocate of the Year Award. She was also recently honored by the Congressional Hunger Center with their 2021 Trailblazer Hunger Leadership Award.
Janie received her B.A. degree in Social Work from the University of Oklahoma, her J.D degree from Oklahoma City University School of Law, and her LL.M. degree in Agricultural Law from the University of Arkansas School of Law.
---
Climate Change and Methane From Livestock
February 10, 2022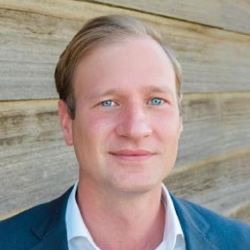 Ben Thomas is the Senior Policy Director for Agriculture at Environmental Defense Fund. He focuses on creating innovative and pragmatic solutions to address environmental risks from agriculture by working with key farm groups and policymakers across state and federal government.
Ben has extensive experience working in both state and federal government to develop and implement policy related to food and agriculture. Immediately prior to joining EDF, Ben served as Montana's Director of Agriculture. He also held multiple roles at USDA including Deputy Undersecretary for Marketing and Regulatory Programs, Chief of Staff for Farm and Foreign Agriculture Services, Special Assistant to the Administrator for the Risk Management Agency and Program Specialist for the Farm Service Agency. He also worked as Senior Adviser, Counsel and Legislative Assistant to Sens. Max Baucus and John Walsh.
Ben received his B.A. in English and German from Austin College, his J.D. degree from Washington University in St. Louis School of Law, and his LL.M. in Agricultural and Food Law from the University of Arkansas School of Law.
---
Agricultural Cooperatives
February 17, 2022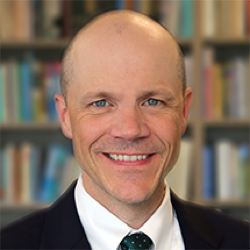 Doug O'Brien is the President and CEO of the National Cooperative Business Association CLUSA International (NCBA CLUSA), where he works with the cooperative community, both domestically and internationally, to deepen its impact on individuals and communities. NCBA CLUSA is the primary voice for cooperatives in the U.S. that use the cooperative business model to empower people in their businesses and communities. Doug has been with NCBA CLUSA since 2016, where he served as the Executive Vice President of Programs before becoming President and CEO in January 2018.
Before coming to NCBA CLUSA, Doug led the work of the White House Rural Council and served in top positions at the U.S. Department of Agriculture Rural Development, a community economic development agency with over 40 programs and 5,000 employees that annually finances more than $30 billion dollars. Doug has also worked in the U.S. Senate, U.S. House and for two governors. His experience in academia includes teaching, researching and writing at the University of Arkansas Agricultural and Food Masters in Law Program and Drake University Law School.
Doug grew up on a diversified farm in Dubuque County, Iowa, and holds degrees from Loras College (Dubuque, Iowa), the University of Iowa Law School, and the University of Arkansas Masters in Agricultural and Food Law Program. He lives in Takoma Park, Maryland, with his wife, Alisa, who works in policy and communications consulting. He enjoys biking, travel, spending time with his three children, and his memberships in several consumer co-ops and credit unions.
---
Water Rights
February 24, 2022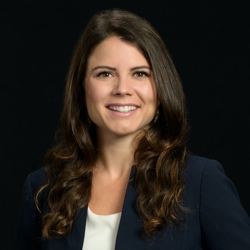 Lauren Bernadett is a natural resources lawyer with California law firm of Harrison Temblador Hungerford & Guernsey. She counsels private and public clients through regulatory compliance, administrative processes, and litigation in state and federal courts. Lauren's substantive experience covers many aspects of natural resources law, water law, administrative law, public agency law, and contract law.
Prior to joining the firm, Lauren represented private and public agency clients as outside general counsel and special counsel on water rights. She represented clients before the State Water Resources Control Board and in negotiations with the U.S. Bureau of Reclamation. Lauren's litigation experience includes briefing the California Supreme Court and the United States Supreme Court on Proposition 26 and water rights fees issues and challenging controversial water curtailments issued in 2015. She also had a lead role in drafting the bill that created the State Water Board's Administrative Hearings Office and changed the process and forum for water rights hearings in California.
Lauren earned her law degree from the University of California, Los Angeles School of Law in 2013 and was a Managing Editor of the UCLA Law Review. Lauren earned her LL.M. in Agricultural Law from the University of Arkansas School of Law in 2014 and her B.A. in Sociology from the University of California, San Diego in 2010.
---
The Evolution of Crop Insurance
March 3, 2022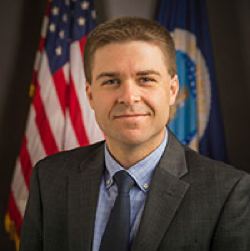 Richard Flournoy is the Deputy Administrator for Product Management at the USDA Risk Management Agency where he oversees the development and implementation of federal crop insurance policies. He also served as Acting Administrator of the Risk Management Agency during most of 2021.
Prior to serving in these roles, Richard served in various capacities for the Risk Management Agency in Washington, D.C. where he oversaw and coordinated day to day operations of the agency, including implementation of the 2014 Farm Bill and communication with congressional offices. He also worked in Farm Programs at the Farm Service Agency prior to joining the Risk Management Agency. Richard was raised on a cotton, peanut, corn, and tree farm in Camilla, Georgia. He received an undergraduate degree from the University of Georgia, a law degree from Mercer University, and a Master of Laws in Food and Agricultural Law from the University of Arkansas. He met his wife, Michelle, an Arkansas native and University of Arkansas alum, at an alumni event in Washington, DC in 2011. They are proud parents of two daughters, Alice (5) and Stella (3). He works remotely with USDA offices in Kansas City and Washington, D.C.
---
USDA Foreign Agriculture Service
March 10, 2022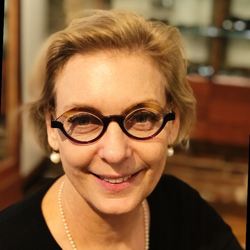 Melinda Meador is Senior Director of Africa Middle East Operations for the USDA Foreign Agriculture Service, stationed in Washington, D.C. Her prior appointments include serving as Agricultural Counselor in the U.S. Embassy for Argentina, Paraguay and Uruguay in Buenos Aires (2018-2021), serving as the Director of the USDA Agricultural Trade Office with the U.S. Consulate in Hong Kong (2014-2018), as USDA FAS Agricultural Attache for the U.S. Embassy in Bejjing (2010-2014), and as USDA FAS Agricultural Attache for the U.S. Embassy in Paris, France (2005-2009).
Melinda received her BA. In Political Science and Government from the University of North Carolina at Chapel Hill, her J.D. degree from Wake Forest University School of Law, her Master's degree in Economics from North Carolina State University, and her LL.M. in Agricultural Law from the University of Arkansas School of Law.
---
Representing Low-Income Farmers and Farmers of Color
March 17, 2022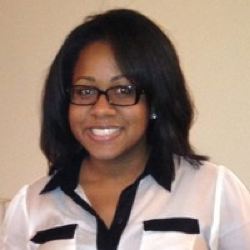 Christina Rice is a Staff Attorney with the Land Loss Prevention Project, a non-profit advocacy and legal services organization in Durham North Carolina. Christina provides legal assistance to financially distressed and limited resource farmers, homeowners, and landowners throughout North Carolina. Her main areas of concentration are estate planning, foreclosure prevention, bankruptcy, and business entity formation. Prior to joining the Land Loss Prevention Project, Christina was a clinical fellow at the Harvard Law School Food Law and Policy Clinic (FLPC). During her time at FLPC, she provided legal and policy guidance to community advocacy groups, state agencies, and non-profit organization seeking to increase access to healthy foods, assist small and sustainable farmers in breaking into new commercial markets, and reduce waste of healthy, wholesome food. Christina earned her J.D., with honors from Charlotte School of Law, her Bachelor of Science degrees with honors from the University of North Carolina at Charlotte, and her LL.M. in Agricultural and Food Law from the University of Arkansas School of Law.
---
Cannabis / Hemp Law
April 7, 2022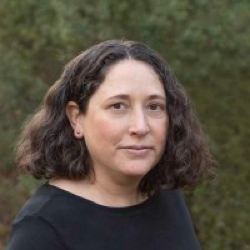 Marne Coit is Founder and Principal at Coit Consulting, LLC where she provides strategic consulting services to support established and emerging cannabis-sector businesses amid evolving regulations and opportunities. Marne partners with major universities, accredited institutions, and for-profit education providers to develop, deliver and scale cannabis and hemp law curricula and content for undergraduate, law, certificate and industry learning programs. She also serves as an expert witness on high-impact legal matters related to hemp industry, serves on advisory bodies, deliver presentations, and provides insights on associated business and policy developments. Her current projects include the development and delivery of a new hemp law course for Wake Forest University Law School and work with Bellevue University to develop cannabis law curricula for a new certificate program geared to prepare students to work in the cannabis industry. Marne previous served as an instructor at North Carolina State University Department of Agricultural and Resource Economics where she created and launched the signature NC State Extension program in hemp law , taught agricultural law and created new food law and hemp law classes. She is co-author of the book Food Systems Law: An Introduction for Non-Lawyers (Rutledge Press 2020).
Marne received her B.A. in Anthropology and Natural Ecology from Emory University, her Master's and J.D. from Vermont Law School, and her LL.M. in Agricultural and Food Law from the University of Arkansas School of Law.
---
The Development of International Food Law
April 14, 2022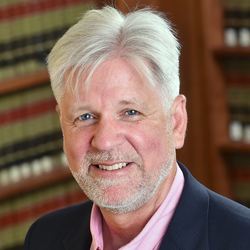 Michael T. Roberts is the founding Executive Director of the Resnick Center for Food Law and Policy at UCLA School of Law and Professor from Practice. Roberts is a thought leader in a broad range of legal and policy issues from farm to fork in local, national, and global food supply systems. He taught the first food law and policy course in the United States in 2004 and served as the leading force in the development in 2005 of the first scholarly journal – Journal of Food Law and Policy – devoted exclusively to the field. Since his arrival to UCLA in 2013, Roberts has authored and edited major foundational publications on food law. He authored the first major treatise on food law, titled, Food Law in the United States (Cambridge University Press 2016). He is also co-editor of a case book, Food Law: Cases and Materials (Wolters Kluwer 2019). He is currently editing Research Handbook on International Food Law (Edward Elgar Publishing, forthcoming).
Michael is also actively involved in the global development of food law and policy. He has lectured on food-law subjects at law schools, workshops, and conferences in the United States, China, Korea, United Kingdom, Italy, Belgium, Canada, Spain, Romania, Turkey, and Russia. He is a Research Fellow for Renmin University School of Law's Center for Coordination and Innovation for Food Safety (Beijing). He is an Adjunct Professor of Law for East China University of Science and Technology (Shanghai), where he lectures annually on food law topics. Roberts recently led the Resnick Center into a partnership with the United Nations Food and Agriculture Organization (FAO) on a series of research and advisory initiatives to confront global food security, nutrition, safety, and quality.
Michael is focusing much of his current research and work on the development of international food law and public-private regulatory approaches in the world food supply chain, with a particular emphasis on the regulation of food innovation and future technologies. He continues his long interest in consumer, public-health, social, and equity issues related to food and has engaged the center in a number of projects aligned with this interest. He is also very interested in the history of food law and is currently studying part-time for a DPhil in modern history at Oxford University where he is focused on the emerging role of international law and institutions in the governance and regulation of food starting in the 1930s.
Michael serves on various boards related to food law and policy. He is member of the Board of Directors for the non-profit, Feed the Truth organization. He is also a founding board member and historian for the Academy for Food Law and Policy and on the advisory board for the World Food Law Institute. He is active in the Food and Drug Law Institute and serves on the Food Advertising and Labeling Committee.
Michael entered the field of food law when, in 2000, he left his law practice and enrolled in the LL.M. program on agricultural law at the University of Arkansas School of Law, the only such program in the U.S. at that time. A few years after completing the LL.M. program, he was invited to join the University of Arkansas School of Law as a Research Professor of Law and as the Director of the National Agricultural Law Center. Roberts has broad experience in practicing food law, including being of counsel in Washington D.C. with Venable LLP, as a member of the firm's food and agricultural law practice group. He was also a visiting scholar and consultant to the FAO in Rome.
Roberts teaches two courses at UCLA Law: Introduction to Food Law and Policy (for second and third year law students) and Emerging Scholarship in International Food Law (a "modes" class for first year law students). He has also been instrumental in the organization of a food studies certificate graduate program at UCLA and was the co-instructor of the program's Introduction to Food Studies course.
Michael received his B.S. and J.D. degrees from the University of Utah and his LL.M. degree in Agricultural and Food Law from the University of Arkansas School of Law.
---
Civil Rights and Protections at the USDA
April 21, 2022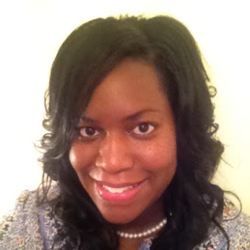 Monica Armster Rainge is USDA Deputy Assistant Secretary for Civil Rights, serving in the Office of the Assistant Secretary for Civil Rights at the USDA. Monica is an agricultural lawyer and mediator who has worked in the public and private agricultural sectors for more than 25 years. Most recently, she served as the Director of Land Retention and Advocacy for the Federation of Southern Cooperatives/Land Assistance Fund where she led the development and management of outreach and technical assistance programs that support regional land retention and advocacy initiatives for socially disadvantaged farmers and ranchers.
Monica also directed the Federation's Regional Heirs Property and Mediation Center which provides USDA-certified mediation services in Georgia, Mississippi and Louisiana. Her professional experience with the Federation of Southern Cooperatives/Land Assistance Fund dates back to 1996 when she served as a college intern under the USDA Natural Resources Conservation Service Internship Program.
Experienced in agricultural policy development and program management, she previously served as the Florida State Coordinator for the Federation of Southern Cooperatives/Land Assistance Fund. She has managed regional USDA projects focusing on outreach and technical assistance to socially disadvantaged farmers and ranchers.
Monica has a long track record of working at the federal and state level to advocate for underserved and marginalized communities. Before her appointment, she served as an executive board member and treasurer of the National Family Farm Coalition and served on the boards of the Southern Rural Development Center and Farmers Legal Action Group (FLAG).
Monica holds a bachelor's degree in agricultural business from Florida Agricultural and Mechanical University, an 1890 public historically black land-grant university, and a juris doctor from the University of Florida. She earned a master's degree in Agricultural Law from the University of Arkansas School of Law's Graduate Program in Agricultural Law.