Food Recovery in the News
Food Recovery in the News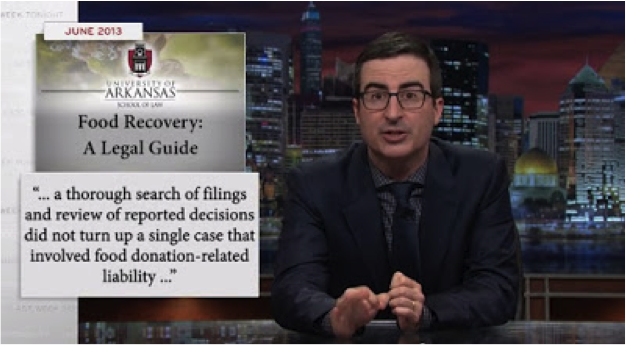 Professor Civita's work through the Food Recovery Project has been regularly highlighted in the Huffington Post and other media outlets. She has advised members of Congress, consulted with the writers of Last Week Tonight with John Oliver, and is recognized not just as an expert in the laws affecting food waste, but for also offering a cultural paradigm shift for how we relate to our food.
Food waste, farm bills & federal policy
The Food Recovery Project aims to create food and farm policy that is focused on sustainable food production and equitable distribution. Read more about Professor Civita's ideas in a Waste360 three-part series on the topic.
H.R. 3444 – The Food Recovery Act, offered a suite of reforms to reduce food waste. This proposed federal legislation, which served as a marker bill in the run up to the 2018 Farm Bill, would mandate uniform date labeling language, raise awareness about food waste, and implement a number of programs at all levels of the food system to reduce food waste. Professor Civita maintained a dialog with Rep. Chellie Pingree's (D-Maine) staff about creating a Food Recovery Liaison at USDA, who would coordinate food waste efforts across federal agencies. Quoted in Waste360, Professor Civita said, "[this position] is important because so many agencies are implicated in both the problem and solutions…the USDA liaison would coordinate and institutionalize the focus on food waste and recovery so it does not fade away as administrations change." With the passage of the 2018 farm bill, the Food Recovery Liaison will become a new position within USDA.
Paradigm shifts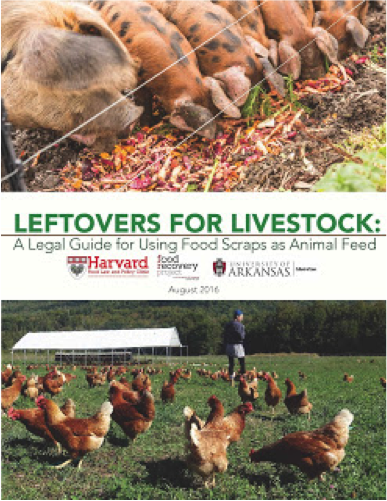 Professor Civita has been regularly quoted in the Huffington Post for favoring progressive composting methods, including black soldier fly composting; advocating for share tables in schools; and being mindful of food waste around the holidays. She is known not only to avoid wasting food, but to avoid talking about "food waste" ᑜ instead, she promotes shifting to a food conservation paradigm.
The Food Recovery Project has also helped food recovery activists debunk myths associated with food donation and liability. Rob Greenfield, an environmental activist, cited a Food Recovery Project study that found no instances of litigation related to food donation in a USA Today article. The study has also been cited among entrepreneurs hoping to help restaurants sell daily leftovers, that would otherwise go to the landfill, to consumers for a discounted price.
A collaborative report from the Food Recovery Project and Harvard Food Law and Policy Clinic, Leftovers for Livestock, provides legal information about using food scraps as animal feed. The report has been cited by Inside Climate News as an important tool in helping food retailers and farmers understand how to feed food scraps to livestock while complying with federal and state laws.