Food Recovery Project
Mission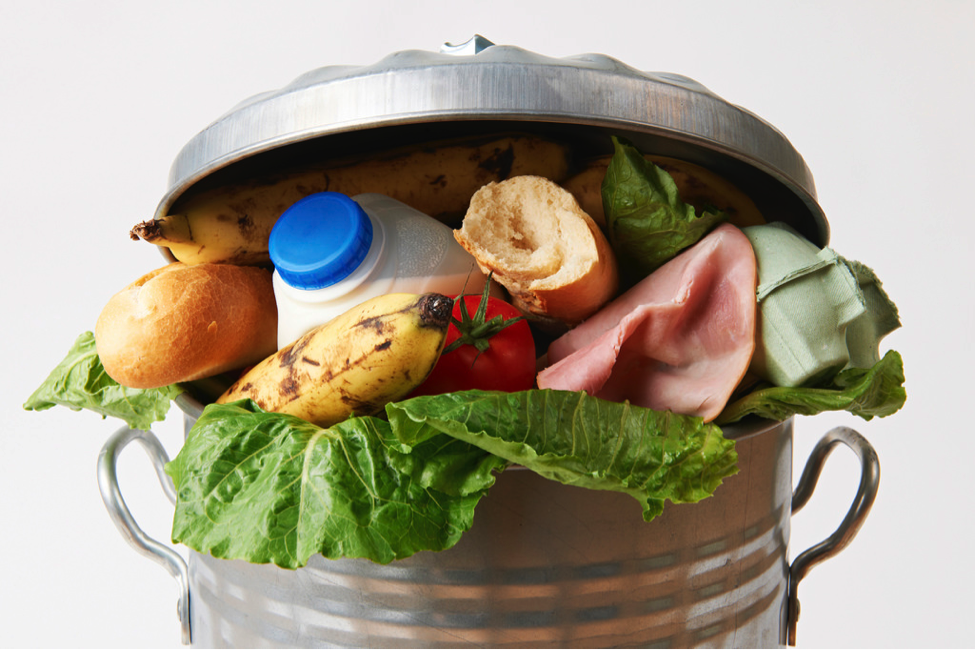 The Food Recovery Project supports efforts to enhance sustainability and justice in the U.S. food system by examining laws and proposing new policies that promote food conservation. We use our expertise in agriculture and food law to explain the intersection of existing laws and regulations and the dichotomy of food waste and hunger. By building on our knowledge of the food system and engaging with diverse stakeholders, we recommend new strategies and policies designed not only to reduce food waste, but also to ensure that food and the recourses embedded in it are put to the highest and best possible uses based on community needs.
What is food recovery?
Food recovery—the redistribution of excess food to people in need—is a low-risk, high-benefit way to reduce waste, feed those experiencing hunger and shrink an enterprise's environmental footprint. Additionally, food recovery can benefit enterprises by enhancing sustainability, saving money, improving sanitation, building corporate conscience, and creating more meaningful relationships between food businesses and customers.
At the Food Recovery Project's inception, we focused on providing resources and legal information to encourage and support businesses in developing and implementing effective food recovery programs. Building on the success of these initiatives, and in response to growing awareness of the food waste problem and the need for strategic, systems-oriented solutions, the Food Recovery Project expanded its work to include policy guidance, proposing paradigm shifts in our food systems, and leading in the field of food conservation.
We actively explore the development of law and policy tools that both support the emerging food-waste solutions sector and advance justice and equity in the food system. The Food Recovery Project leadership and student researches focus on policies that do more than just reduce waste: we also work to promote nutrient cycling, healthy soils, mainstreaming new food sources from parts previously presumed inedible, food sharing, dignified donations, and the development of a cultural ethic that holds food in high regard.
With a little bit of planning and some minor changes in harvesting, inventory management, and disposal practices, food sector businesses can reduce their consumption, increase the amount, quality, and variety of donations to food banks, and reduce the amount of food waste going to landfills.
History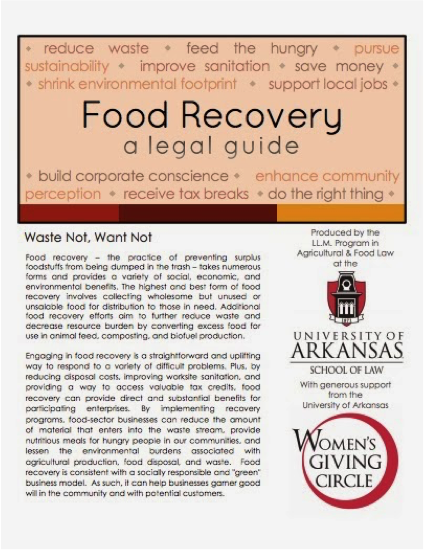 The Food Recovery Project began in 2012, when the Director of the LL.M Program, Susan Schneider, was awarded a grant from the UofA's Women's Giving Circle.
James Haley served as the FRP's first Research Fellow and authored a Legal Guide to the Bill Emerson Good Samaritan Food Donation Act during his Fellowship.
In 2013, Visiting Assistant Professor Nicole Civita took over as Director for the Food Recovery Project. Professor Civita has authored numerous reports on food waste and recovery including Food Recovery: A Legal Guide, started the Food Recovery Project Blog, and conducted an assessment of local food recovery activity in Northwest Arkansas.
Food Recovery Studies
Nicole Civita continues to serve as the Director of the Food Recovery Project at the University of Arkansas School of Law and is an adjunct professor in the LL.M. Program. Nicole is also the Sustainable Food Systems Lead in the Masters of the Environment Program at the University of Colorado Boulder. She incorporates food waste, food recovery, and food conservation efforts into the LL.M. courses she teaches. Each fall, she teaches "Urban Agriculture Law & Policy," and beginning Spring 2020, she will teach an updated course, "Food Security, Social Justice & the Law," specifically including a food recovery unit.