Pro Bono and Community Engagement
Pro Bono and Community Engagement
Contact Us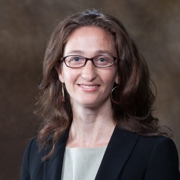 Prof. Annie Smith
abs006@uark.edu
(479) 575-3056
Service to the community is a core obligation of practicing attorneys and a value the University of Arkansas School of Law seeks to instill in its students. Through our pro bono program, we offer opportunities for service and recognize students who engage in substantial service.
Pro Bono Service
Reasons to Serve
Gain insights into the law and legal practice
Build relationships with lawyers, community organizations and fellow law students
Experience the satisfaction of using the law to make a meaningful difference in the lives of others
Become eligible for a notation on your law school transcript and medallion to be worn at graduation for providing at least 50 hours or 100+ of pro bono work combined during the second semester of your first year, second and third year
Get an early start on meeting your ethical obligation to do pro bono
Academic distinction
students who provide at least 50 hours of pro bono work and those with 100 hours or more will be eligible for notations of such service on their law school transcripts.
Pro Bono Manual
Download the current Pro Bono Manual.
Community Engagement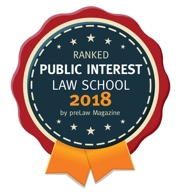 The Law School is an active member of local, state, national, and international communities. Our students have lots of opportunities to get involved. Each year, students participate in the Inns of Court, raise thousands for Legal Aid of Arkansas, and volunteer with an array of organizations.
Our faculty apply their expertise in a wide variety of settings, from serving on local commissions and boards of directors to leading national committees and teaching internationally.
Our Legal Clinic faculty and students engage with the community by providing free legal services to individuals and organizations.
"As law students, even though it seems like we are constantly busy and there is no possible way to fit anything more into our schedule, pro bono work is still possible. Even one to two hours per week could make a difference in someone's life. If every student takes the time to give one hour a week to pro bono work, then we would really start to effectuate change in our community."
Celina Walker, class of '18, two-time recipient of the Fussell Award