LL.M. Program in Agricultural and Food Law
Degree Programs
LL.M. Program in Agricultural and Food Law





The LL.M. Program in Agricultural and Food Law at the University of Arkansas School of Law was the first of its kind when it was founded over 40 years ago. Today, it continues to lead the nation in this important area of law, connecting lawyers to our food system, from farm to plate.
We offer an expansive and fully-integrated curriculum instructed by nationally-recognized scholars and practitioners for full- and part-time students. Students attend on-campus or by distance. Our distance students have the opportunity to participate in live classes by video-conference, with recorded classes and online opportunities to provide flexible programming. Our LL.M. candidates are also supported by a network of almost 400 alumni who provide mentoring.
Along with providing an exceptional agricultural and food law curriculum designed specifically for LL.M. students, the University of Arkansas School of Law publishes the Journal of Food Law & Policy, is home to the nationally acclaimed Indigenous Food and Agriculture Initiative and provides outreach and experiential opportunities through the Food and Agriculture Impact Project.
Class Spotlight
This special course celebrates 40+ years of LL.M. graduates by asking some of our most distinguished alumni to teach about a substantive area of law from their current practice/teaching experience. Each week features a different alum and a new topic. The course not only explores new areas of agricultural and food law, but also showcases the many career opportunities available, connecting current students to leaders in the field.
Program Spotlight
"The Food and Agriculture Impact Project supports research and education for farmers, businesses, and food and agriculture organizations. Building on the LL.M. Program's expertise, the Project provides support and technical assistance on variety of topics, offering students an opportunity to gain hands-on experience while providing valuable resources to the community."
What We Offer
Find out about the program's application requirements and how to apply. There are also dual degree options, options for non-degree seeking students, and more.
Career opportunities in agricultural and food law span across several fields. Whether it is policy-making for the government, practicing at law firms, working for advocacy groups, or in academia, find a career best suited for you.
Our faculty are nationally recognized food and agricultural law experts. Learn about who we have in the classroom, working closely with our students.
Check out some of our specially designed LL.M. courses. Our comprehensive curriculum covers our food system, from farm to plate, with plenty of options and lots of flexibility.
To stay updated on program-related news, visit our blog. We regularly highlight our alumni's successes, and more.
What Can You Do with an LL.M. Degree?
By completing the 24 credit hours required for this degree, dozens of career paths become available. The specialized expertise provided by the LL.M. Program in Agricultural and Food Law prepares students for careers in everything from policy to education.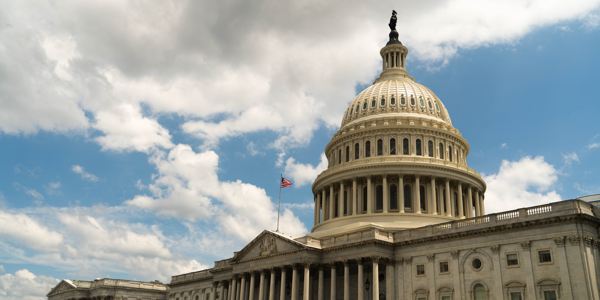 Policy
Opportunities for program alumni are available in the federal government and at state agencies, including departments of agriculture, natural resources, and environmental quality.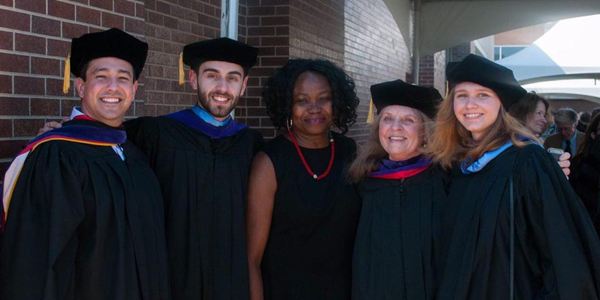 Practice & Business
In practice, program alumni work in private law firms and as corporate counsel, representing farmers, food businesses, consumers, and environmental advocates. In business, alumni work in leadership and compliance.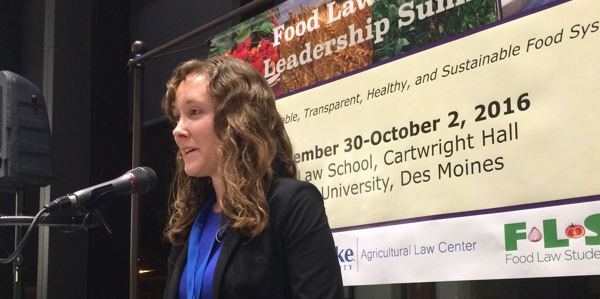 Advocacy
Our alumni support advocacy groups, trade associations, and non-profit organizations, serving agricultural, consumer, and environmental interests.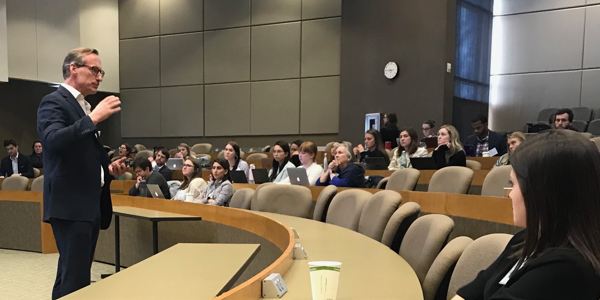 Education
Alumni also pursue roles in academia, teaching at law schools, undergraduate colleges, through the extension service, and at community colleges.
Ready to take the next step?
Are you ready to gain agricultural and food law expertise? Reach out to us today to learn more about our program opportunities. Scholarships are available.
Join Our Campaign
Make a donation to help support our LL.M. program in Agricultural and Food Law.