Alumni Spotlight | Janie Simms Hipp (LL.M. '96)
Alumni Spotlight | Janie Simms Hipp (LL.M. '96)
The career path of Janie Simms Hipp (LL.M. '96) was influenced by her childhood in Idabel, Oklahoma, where agriculture dominated the rural economy. With both sides of her family involved in agriculture and education it was a natural fit for her career to focus on rural people and places, farming, ranching and education.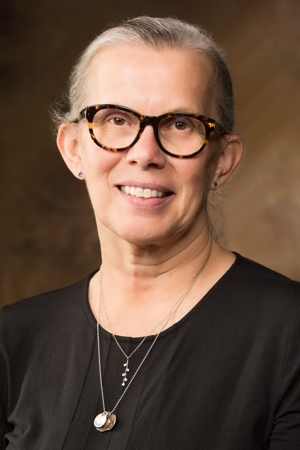 She obtained a juris doctor from Oklahoma City University in 1984. Then, in the late 1980s, she began working in food and agricultural law, spending eight years as a commercial litigator. She spent four years within the Oklahoma Attorney General's Office as the agricultural and rural legal affairs advisor, launching state-level initiatives and providing assistance to the Oklahoma and national food and agriculture sector to stem the tide of farm foreclosures during that time. Her early legal career focused on a blend of commercial issues, banking and mortgage foreclosure issues. She soon realized she needed to attend the new agriculture law program at the University of Arkansas to obtain specialized knowledge.
Later, she served as the director of the Risk Management Education Division of the United States Department of Agriculture and the national program leader for risk management education, farm financial management and trade adjustment assistance for the USDA.
She was the senior adviser for tribal relations to USDA Secretary Thomas Vilsack. Hipp is the founder of the USDA's Office of Tribal Relations in the Office of the Secretary and served two terms on the USDA Secretary's Advisory Committee for Beginning Farmers and Ranchers.
In January 2014, Hipp returned to the U of A as the director of the Indigenous Food and Agriculture Initiative and a vising law professor.
Previous Alumni Spotlights