Donor Spotlight | John and Jayne Alford
Donor Spotlight | John and Jayne Alford
Alumni John and Jayne Alford grew up in Fort Smith, attended the University of Arkansas and were married in 1975. They earned bachelor's degrees, John's in finance and banking from the Sam M. Walton College of Business and Jayne's in journalism from the J. William Fulbright College of Arts and Sciences, in 1976.
The couple moved to Dallas after graduation where John worked in banking. When they returned to Fayetteville for John to pursue a law degree, he began working in the trust department of McIlroy Bank and remained employed there throughout his first year of law school. He then clerked for Fayetteville law firms during his remaining two years.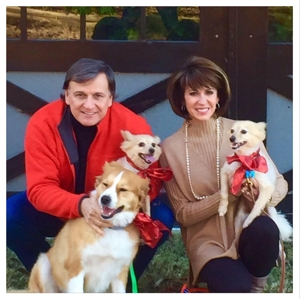 Due to their experience managing both work and school, John and Jayne decided to make an impact on students who need financial assistance to earn their law degrees by creating an endowed scholarship in the University of Arkansas School of Law specifically for citizens of federally recognized tribes indigenous to the United States. Their $100,000 gift will create the John D. and Jayne Alford Endowed Scholarship for Tribal Citizens.
"I am proud of the School of Law and feel it is heading in a very positive direction," said John, who is also a citizen of the Cherokee Nation. "I want to help other students be successful."
The John D. and Jayne Alford Endowed Scholarship for Tribal Citizens will be available to students who are currently enrolled in the law school and maintain a 2.5 cumulative grade point average. Students who apply for the scholarship will be required to write a three- to five-page essay on the representation of tribal citizens in the legal community.
"Gifts like this help us to continually enhance our students' experience while keeping student debt as low as possible," said Stacy Leeds, dean of the School of Law. "The Alfords are devoted advocates for both the school and the students. We appreciate all they do for us."
John is an attorney with Hayes Alford Johnson Conley PLLC in Fort Smith. In addition to his legal practice, he is also involved in real estate investments, with offices in Fort Smith and Dallas. He is a member of the university's Campaign Arkansas Steering Committee and co-chair of the School of Law's campaign committee.
Jayne is a member of Alpha Delta Pi sorority and served on the Panhellenic judicial board as well as on boards of the Junior League of Fort Smith and River Valley Animal Welfare Coalition. She and her husband are chair sponsors of the Fort Smith Symphony and are members of First United Methodist Church of Fort Smith.
The Alfords are members of the Arkansas Alumni Association and are included in the Towers of Old Main, the University of Arkansas' most prestigious giving society.