Donor Spotlight
Ron LeMay (J.D. '72)
Ron LeMay (J.D. '72) has spent more than 40 years building businesses as an entrepreneur, corporate executive and venture capitalist. As co-founder and managing director of Kansas City-based OpenAir Equity Partners, he seeks out emerging technology companies, particularly within the wireless telecommunications industry, and guides the growth of those businesses. Prior to OpenAir Equity Partners, LeMay served in leadership roles with Southwestern Bell, AT&T, and Sprint PCS where he was CEO and employee No. 1.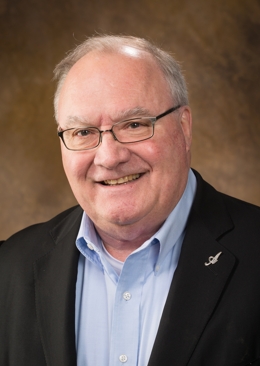 It was through his work in the wireless telecommunications industry that LeMay found one crucial aspect of business development lacking – legal expertise.
"There aren't a lot of attorneys who really understand the specific legal issues faced by many tech companies who are just starting out or who are really beginning to grow and expand their businesses," LeMay said.
Sensing another opportunity, LeMay and his wife created the Ron and Casondra LeMay Endowment for Entrepreneurial Law with a $100,000 gift to the University of Arkansas School of Law in 2014.
"Ron LeMay has been a great supporter and friend to the School of Law for many years," said Stacy Leeds, dean of the School of Law. "The generous support he and Casondra provide allows us to expand our business and entrepreneurial law offerings in order to better prepare our students for future success."
LeMay is a member of the Campaign Arkansas Steering Committee, as well as the School of Law's campaign committee. He and his wife are part of the Towers of Old Main, the University of Arkansas' most prestigious giving society, in recognition of a technology gift to the law school during the university's Campaign for the Twenty-First Century.
In addition to his position with OpenAir Equity Partners, LeMay is the current chairman of GoGo Inflight Internet, the leading broadband in-flight internet service on commercial airplanes. Ron and Casondra are members of the Arkansas Alumni Association and have three children and six grandchildren.