Summer Pre-Law Program (SPPARK)
Summer Pre-Law Program (SPPARK)
May 24-June 11, 2021 (Hosted Virtually)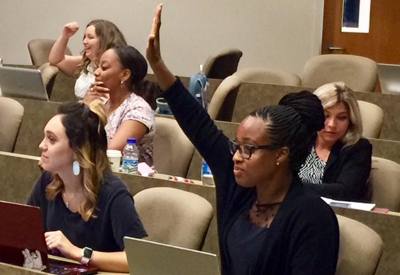 The University of Arkansas School of Law welcomes you to the Summer Pre-Law Program (SPPARK).
SPPARK is a three-week, intensive, pre-law focused academic summer program for rising senior college students -- and recent graduates -- interested in law school.
The program is held at the University of Arkansas School of Law in Fayetteville. Students will be immersed in law school culture by living on campus, taking classes with law school faculty and completing reading, writing and oral advocacy assignments similar to those given to first year law students. The program also features comprehensive Law School Admissions Test (LSAT) preparation, including live, in-person instruction and individualized online resources. Finally, SPPARK students will receive professional development training, network with attorneys and current law students and visit Northwest Arkansas attractions. The program focuses on the inclusion of those:
from colleges or universities with historical significance to or significant populations of African American, Asian American, Latino and/or American Indian students
who are the first generation in their family to attend college
who experience significant financial challenges
from populations historically underrepresented in law school
Courses and Professional Development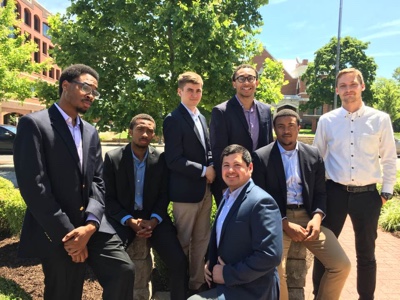 SPPARK at the University of Arkansas School of Law will include LSAT preparation, academics, professional development, guest speakers and field trips.
LSAT preparation will be provided by experienced instructors and will prepare students for maximum effectiveness on the LSAT.
The academic program will offer skills to help students improve their performance in their undergraduate work across several disciplines. Courses offered in previous years include Legal Systems and Process, Legal Issues in Higher Education, Legal Communication and Oral Advocacy, Negotiations, and Constitutional Law.
The professional development program will include off-site field trips and other formal mentoring programs with the local bar association and community members. These experiences will expose attendees to a variety of settings that first-generation students often lack during their undergraduate careers. Students will spend time with attorneys in an office setting and at court hearings.
There will be informal gatherings where the students will interact with local attorneys, and the program will include financial counseling, time management and study skills courses, etiquette training, counseling on appropriate attire and a host of workshops aimed at improving daily and professional communication and listening skills.
Program Costs
Instruction, meals and campus housing will be provided free-of-charge. If you prefer to secure your own housing arrangements in the Fayetteville area, you may do so at your own expense. Law student mentors will provide support to participants living on and off campus during the program.
Application Process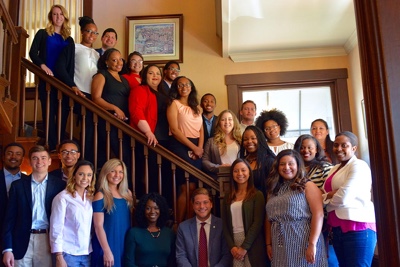 Please read the instructions carefully and answer all questions fully. Incomplete applications will not be reviewed and will be removed from consideration. All required components of this application must be sent in one email or mailed as one packet and postmarked by 5:00 pm on Friday, April 16, 2021. Letters of recommendation may be emailed to sppark@uark.edu separately by the recommender. Recommendation letters must be received by 11:59 pm on Friday, April 16, 2021.
Personal Essay (500-word maximum)
Resume
Current Transcript (official or unofficial acceptable)
Two Letters of Recommendation (emailed to sppark@uark.edu)
Summer Pre-Law Program
University of Arkansas School of Law
ATTN: Edison Williams
1045 W. Maple Street
Fayetteville AR 72701
sppark@uark.edu
If you need assistance, please email sppark@uark.edu.
About the School of Law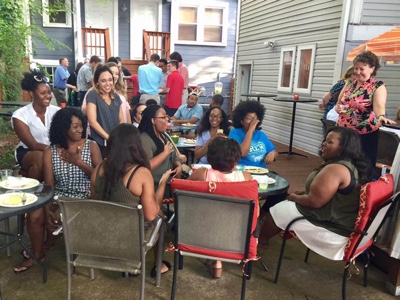 The University of Arkansas School of Law has a history of inclusion and forward thinking. In 1948, the University of Arkansas was the first major Southern public university to admit a black student in modern times when Silas Hunt enrolled in the School of Law. The School of Law honors Hunt and the five other black students who first enrolled as its "Six Pioneers."
The University offers more than 50 Silas Hunt Distinguished Scholarships annually to students from under-represented communities who have demonstrated outstanding academic leadership qualities and potential.
The former dean of the School of Law, Stacy Leeds, was the first American Indian woman to serve as dean of a law school. Dean Leeds' predecessor, Dean Cynthia Nance, was both the first woman and first African American woman to serve as a dean of a school or college at the University of Arkansas.
About the University of Arkansas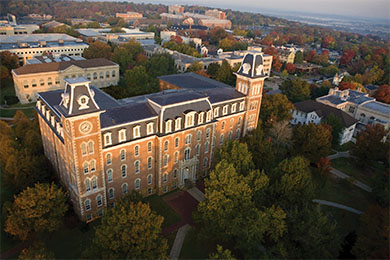 The University of Arkansas provides an internationally competitive education for undergraduate and graduate students in more than 200 academic programs. The university contributes new knowledge, economic development, basic and applied research, and creative activity while also providing service to academic and professional disciplines. The Carnegie Foundation classifies the University of Arkansas among only 2 percent of universities in America that have the highest level of research activity. U.S. News & World Report ranks the University of Arkansas among its top American public research universities. Founded in 1871, the University of Arkansas comprises 10 colleges and schools and maintains a low student-to-faculty ratio that promotes personal attention and close mentoring.
You can find out much more about the University through the University of Arkansas website.
Contact Us
Edison Williams
Diversity Equity and Inclusion Coordinator
Office: (479) 575 4164
Mobile: (479) 684-1156
sppark@uark.edu