Student Spotlight | Quincy Jordan
Student Spotlight | Quincy Jordan
Quincy Jordan: On the Path to Realizing Her Dream
"I decided I wanted to go to law school in the seventh grade, after listening to a lawyer speak during career day."
University of Arkansas School of Law third-year student Quincy Jordan is well on her way to achieving her goal of becoming a lawyer. "I was beyond fascinated with the idea that I could make a difference, whether it be by helping a person or even changing the law."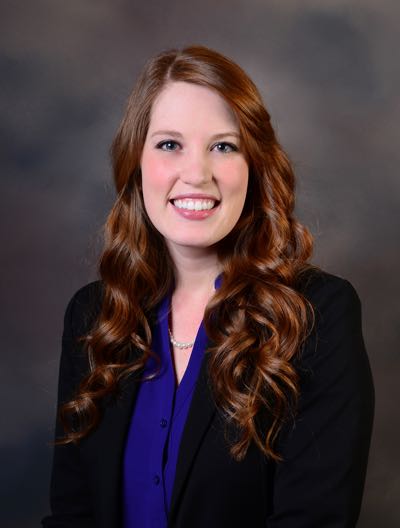 Jordan, who holds a BS in International Business and an Integrated Master of Accountancy — both from The Sam M. Walton College of Business — is expected to complete her law degree in May.
"Quincy is focused and uses time very efficiently," said Dean Stacy Leeds. "These attributes will serve her well as she continues with her many leadership roles here in the law school and as her legal career unfolds." Jordan is a member of the Arkansas Law Review and serves as the current Symposium Editor for the upcoming "State Constitutional Change: Traditions, Trends, and Theory" in January. She is also a member of the Business Law Society, Phi Alpha Delta, Student Bar Association, and the Women's Law Student Association.
Jordan puts her accounting background (she has passed all four Arkansas CPA exams) to good use by serving as treasurer of several of the organizations and she serves in various other leadership capacities. She has served as extern in Congressman Steve Womack's office and in the United States Attorney's Offices in Fayetteville and Fort Smith. She has clerked at Hawkins, Parnell, Thackston & Young in Dallas and at Smith Hurst, PLC in Fayetteville. As an accounting student, she interned in the executive compensation division of Ernst & Young.
"Quincy is an extraordinarily dedicated and talented student," said Assistant Professor Jonathan Marshfield. "I am working with her to plan the Law Review Symposium and have been impressed with her initiative, professionalism, and problem-solving ability." In addition to planning this year's symposium, Jordan has researched the processes used by other law review programs and is hoping to implement best practices changes to enhance the Arkansas Law Review program.
"I still haven't officially decided on what field path I want to pursue after law school," Jordan said. "That is the problem with loving the law. I end up liking too many things!" Jordan plans to relocate to Dallas upon graduation and will likely pursue a career path in corporate defense or white-collar fraud investigation in order to apply her law and business backgrounds to helping people and making a difference, the goal she set for herself in the seventh grade.